Jul 09 - Rugby - Picardo Calls Spanish Actions "Disgraceful"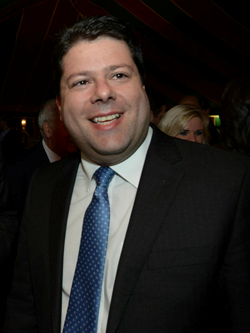 The Chief Minister has described as 'disgraceful' the actions by the Spanish government which have prevented the Gibraltar Rugby Football Union from joining the European Rugby Association.
Although Gibraltar achieved a straight majority of votes at last Saturday's FIRA Conference in Stockholm, it did not achieve the necessary two-thirds majority.
'To get your ambassadors to call each of the ministers for sport and the heads of the federations of each of the countries is absolutely disgraceful,' said Mr Picardo. 'It is the sort of behaviour that we have come to expect from a Spanish government that really does not know or understand that sport is one thing and politics is quite another.'
The Gibraltar Rugby Football Union is adamant that it will not take the decision lying down. Based on the many valuable contacts it made whilst in Stockholm, it is already preparing its next steps to achieve its legitimate objective.