Jul 23 - UEFA Executive Members on the Rock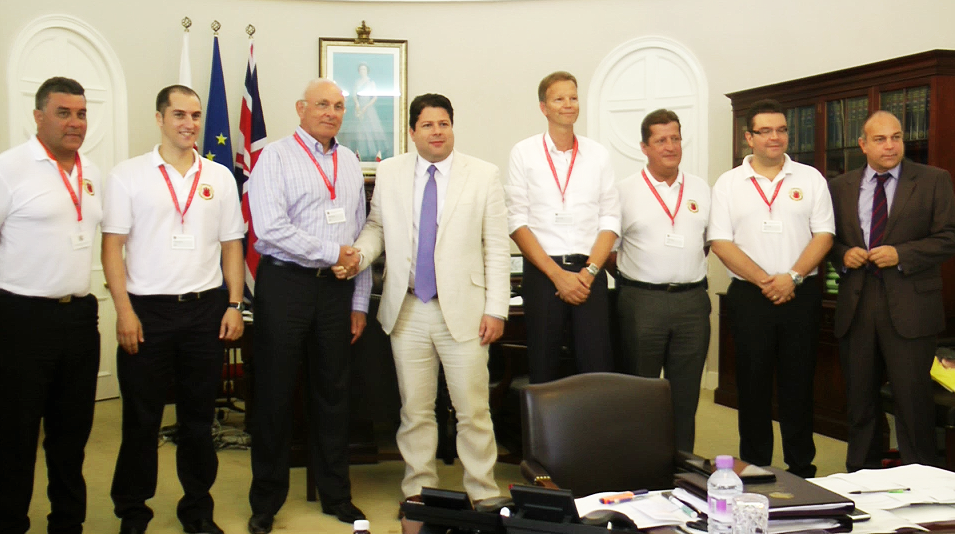 This morning, members of the Gibraltar Football Association Executive, President Gareth Latin, Secretary Richard Manning and UEFA Liaison officer Dennis Beiso met with UEFA Executive members Michael van Praag and Marc Esselink in order to pay a courtesy call on the Chief Minister.
Mr van Praag is also the deputy chairman of UEFA's HatTrick Committee, which GFA President Gareth Latin was recently appointed a member of. The Gibraltar Chronicle notes that the men are currently in Gibraltar carrying out meetings will the GFA Executive and council.