Jul 23 - Stephen Whatley To Participate In British Centenary Chess Championship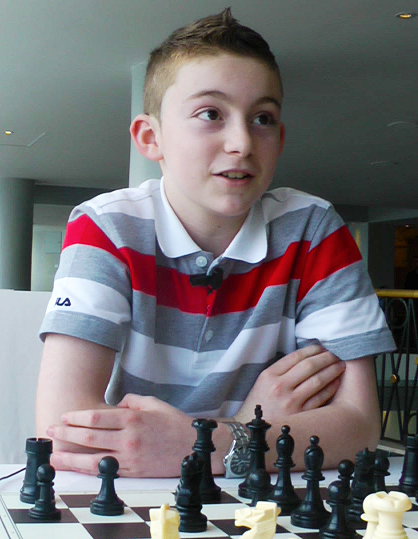 Local chess prodigy Stephen Whatley, 12, will take part in the centenary edition of the British Chess Championship taking place in Torquay, England from Friday July 26th.
A thousand adult and junior players from all around the British Isles will be descending upon the popular tourist seaside resort, famous as the birthplace of Agatha Christie, to compete in the different sections over a fortnight packed with chess.
The tournament is organised by the English Chess Federation.
During the event Stephen, a previous winner of three different British titles, will not only be playing in the eleven round adult Major Open section for the first time, but has also been given the honour of delivering the opening address at these historic championships.
The Gibraltar Tourist Board is sponsoring Stephen's participation and he will be sporting a special competition polo embroidered with the GTB website logo, www.visitgibraltar.gi
Minister for Tourism, the Hon Neil Costa said the GTB was delighted to be associated with young Stephen's developing chess career and to be supporting an exciting player with true championship potential for the future.
"We wish Steven the best of luck at this championship and we are sure he will make our community proud during the tournament. We look forward to following his exploits and Gibraltar as a whole will be supporting and cheering him on to repeat his past successes."