Jul 23 - Linares Congratulates Med Rowing Club on British Rowing Championships Success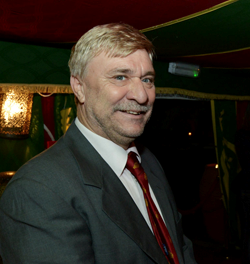 Last weekend, the Med Rowing Club participated in the British Rowing Championships held in Nottingham. The Club achieved outstanding results, namely Jessie Borg and Colin Tester who won gold and their coach, Stuart Bensadon.
Today Sports Minister Steven Linares sent his sincere congratulations to the club. He also extended his heartfelt congratulations to Julian Felices and his team for their success in the Best Play category at the Duncan Rand Youth One-Act Play Festival in Rochester with their plays \\\"Going Under\\\" and \\\"Flavius\\\", an original play by Julian Felices and winner of the 2013 Gibraltar Drama Festival.