Aug 06 - Damage To Local Reefs - Concerns About Gibraltar's Major Diving Spots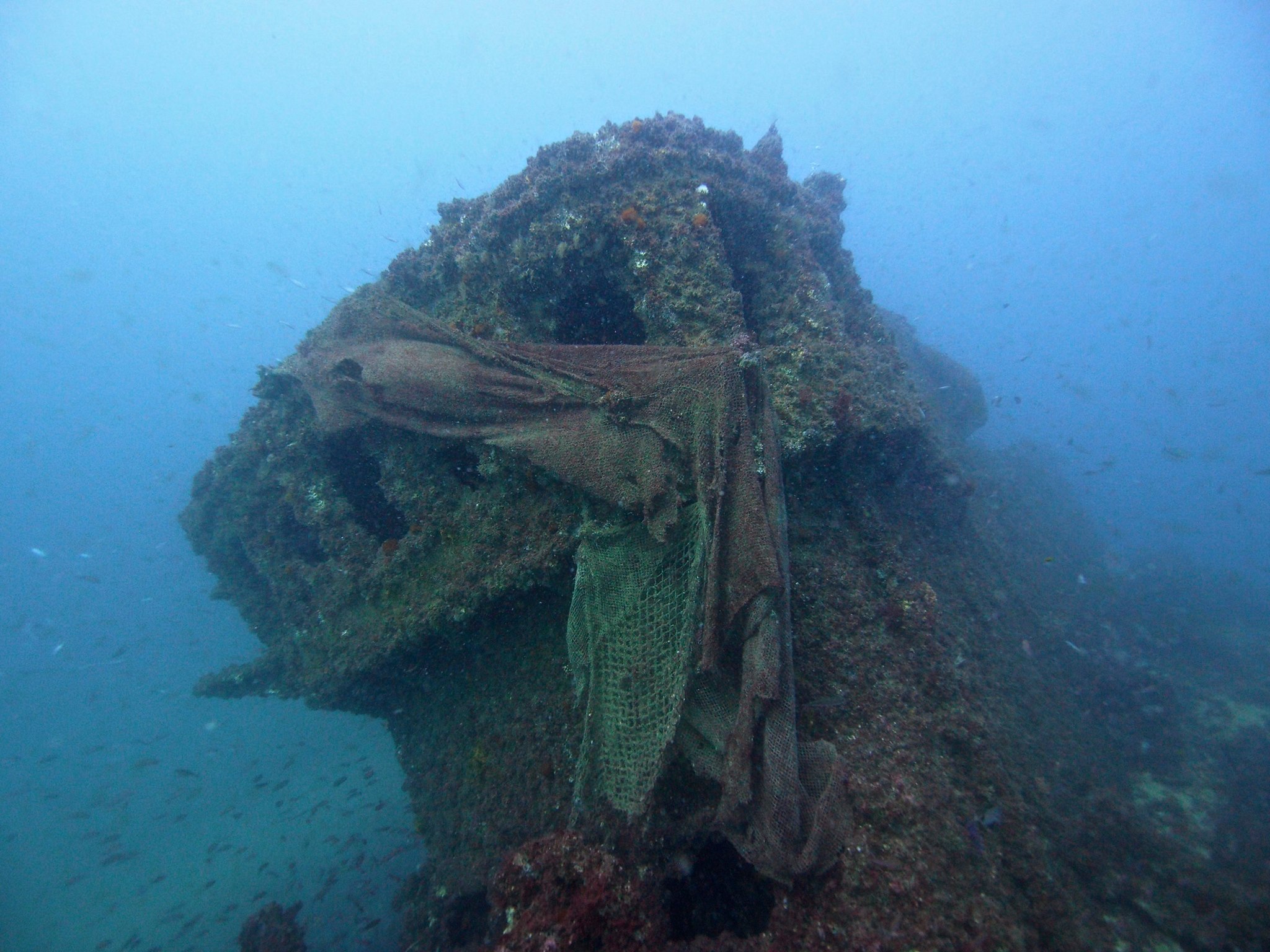 This picture, sent to us by Richard Wait, shows an old fishing net caught on one of Gibraltar's underwater wrecks.
The wrecks around Gibraltar's coastline are a major attraction for local divers and a magnet for sea life.  Concerned divers have said that, at a time when a new artificial reef off the runway has led to heightened cross-border tensions, it is important to remember that older and more established reefs around the Rock are being threatened by illegal fishing activity and other environmental hazards.