Nov 05 - Royal Gibraltar Police Vs Northamptonshire Constabulary Football Match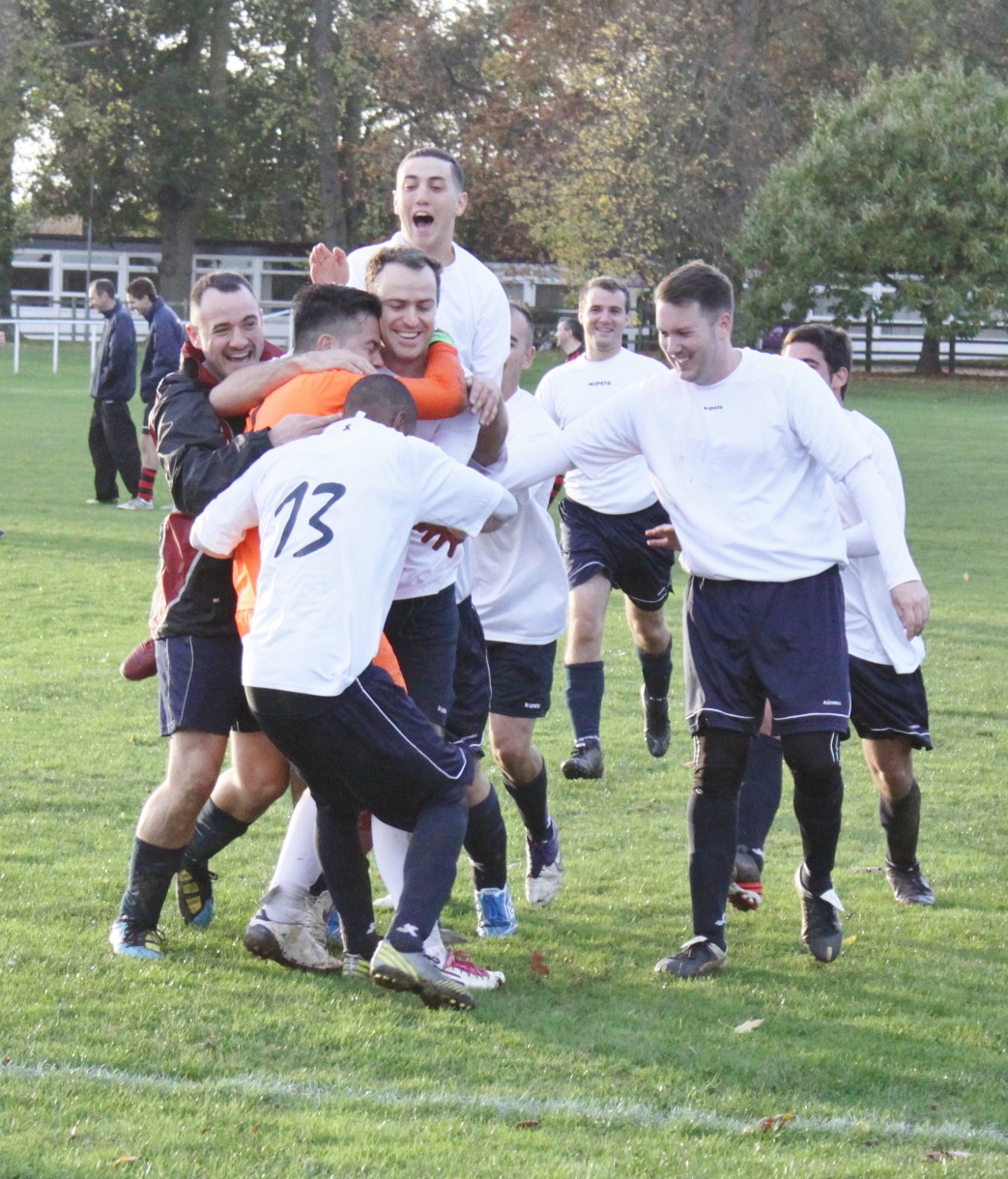 The Royal Gibraltar Police's football team flew to the United Kingdom this past weekend and competed in a football match against the Northamptonshire Constabulary. The opportunity arose following contacts between Commissioner Eddie Yome of the RGP and Deputy Chief Constable Martin Jelley of Northamptonshire Constabulary. Both officers attended the same Strategic Command Course in 2008 and have maintained a close professional and personal relationship since then.
A wet, windy and cold afternoon saw the Northamptonshire eleven, who are a Sunday League side, play the RGP in a hotly contested match. Early control of the match went to the RGP, however the first goal came to the local side on the counter attack and against the run of play. The equaliser for the RGP came from a free kick.
The match finished with a one all draw and was followed by a penalty shoot out. An excellent performance by RGP goalkeeper PS 20 Daniel Wink, who saved four penalty kicks, saw the RGP win the match.
The RGP delegation which was headed by Superintendent Emilio Acris and Inspector Frank Barton were hosted to a meal by Deputy Chief Constable Jelley and the Northamptonshire officers on Sunday, where the presentation of trophies took place. PC 87 Kenneth Kamara was received the best player for the RGP award.
The RGP team left on Friday evening and returned to Gibraltar on Monday.