Nov 11 - Gibraltar Pool Association Heads for Nations Cup in Malta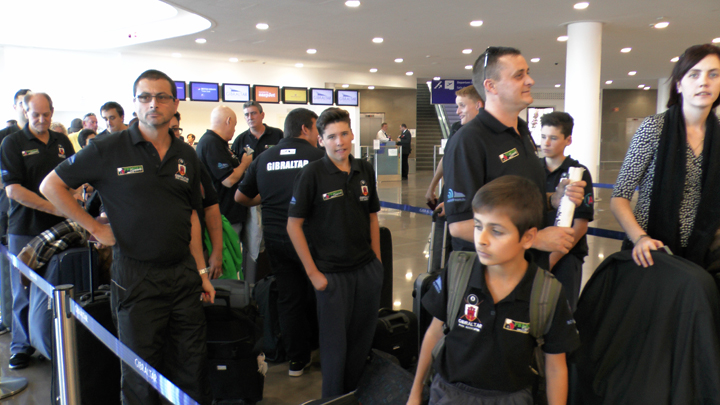 Members of the Gibraltar Pool Association today left for the Nations Cup in Malta, where they will participate in the Under 18s, Under 23s, Mens, Ladies, Masters, Specials and Seniors categories.
The tournament, kicking off tomorrow, will see 70 teams from 8 nations compete for the 12 Team Event Titles and 8 Individual Titles.
The team participates in two tournaments a year, depending on their schedule. Coach Charlie Bear insisted that the Association was pushing pool into the mainstream community with classes held for youngsters every Monday and Wednesday from 4:30 – 6:40pm. Charlie noted that the Association now has official premises in Jumpers Bastion, which he insists has seen the jump from casual games in bars, to full recognition that pool is competitively played in Gibraltar.
Tomorrow's fixtures will see The Gibraltar Special Needs team play against Bye, with the Under 18A team matched against Wales, the Mens A team playing against England at 2:30pm and the Seniors team up against Southern Ireland at the same time. The Gibraltar Mens A team will play Malta at 5pm and the Under 18s will see their second match of the day against England. The Seniors will play against Malta at 5pm. Full fixtures can be found at http://www.eba-pool.org/
Sports Minister Steven Linares bid the team farewell at the Gibraltar International Airport this afternoon. A former pool player himself, Minister Linares wished the team the best of luck.