Nov 25 - GibFibreSpeed Black Friday Special Offer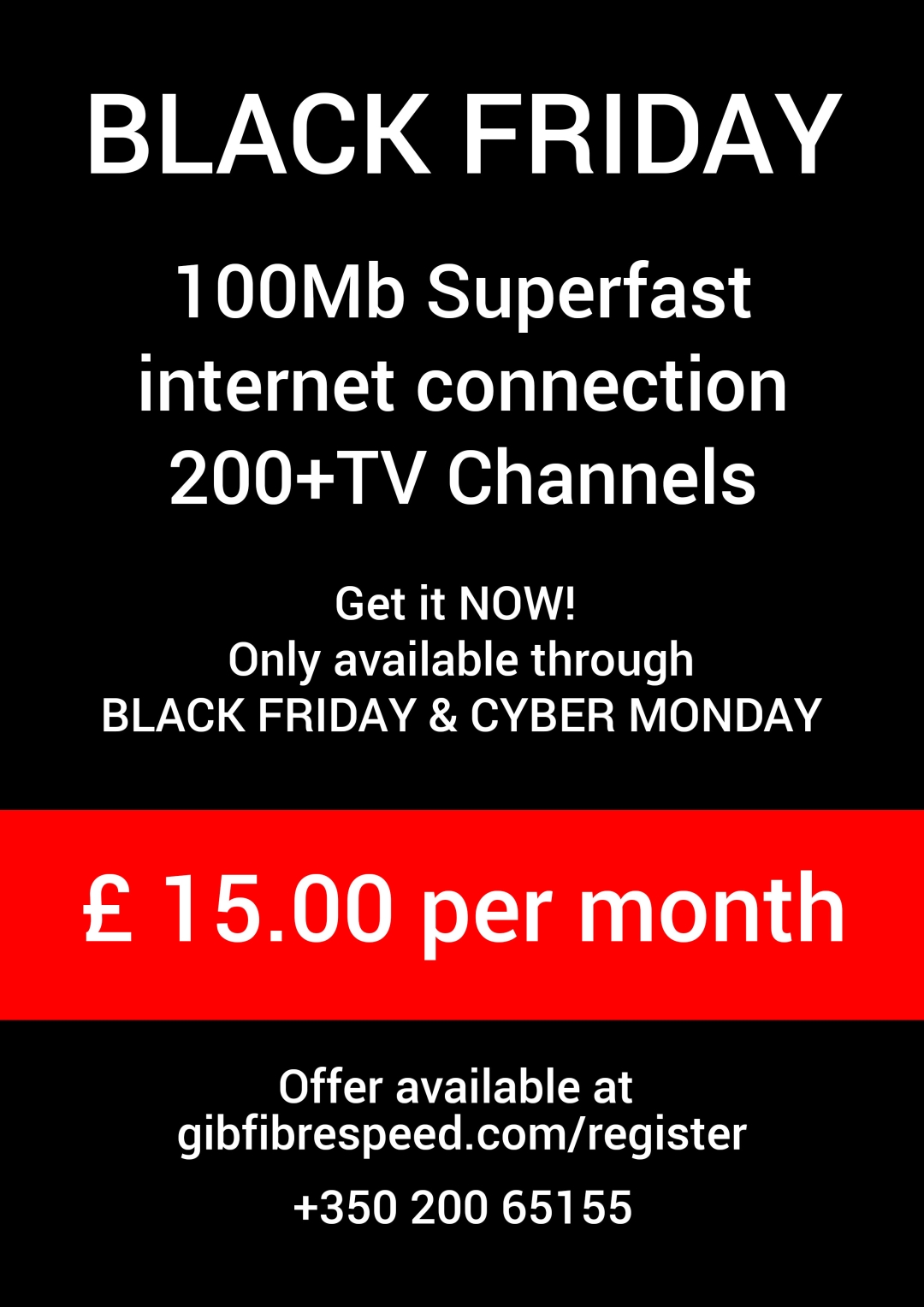 Promotion
GibFibreSpeed is offering 100Mbps superfast internet & 200+ TV Channels for £15per month for a whole year to anyone who signs up to this service from Black Friday (25/11) to Cyber Monday (28/11).
Get it NOW!
There are many ways to sign up to this offer, simply follow this link http://www.gibfibrespeed.com/register and enter your details on the GibFibreSpeed website.
Call us on +350 20065155 and arrange your installation.
Email your Name, Address & telephone number to This email address is being protected from spambots. You need JavaScript enabled to view it. indicating you would like to sign up to the Black Friday deal.
More info
If you would like to find out more information surrounding our Black Friday offer, please contact call us on +350 20065155 or by email This email address is being protected from spambots. You need JavaScript enabled to view it.