May 26 – Lost TV Channels? Sign Up To GibFibreSpeed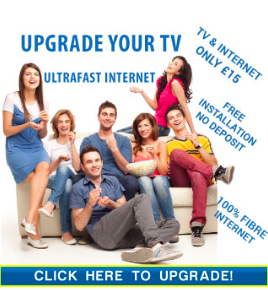 ADVERTORIAL
Residents of several estates in Gibraltar may have noticed some TV channels not being available recently. These channel disappearances are due to changes being made by external sources.
Some channels lost may include Sky 2, History 2, Movie Channels, Sky Sports 1 & 2, News, Nickelodeon, Disney Channel, Comedy Central, Sky Atlantic, Eurosport 1 & 2 as well as several others.
If you have recently lost channels, and you would like to get them back, you can upgrade to GibFibreSpeed today.
Not only will you be able to watch high quality TV, additionally you will benefit from 100% Ultrafast Fibre Optic Internet, all for just £15per month for Internet & TV!
Go to www.gibfibrespeed.com/register to sign-up for this great offer or visit the shop in Waterport Terraces.


{fcomment}