Oct 09 - NEMO App In Semi-finals Of Welcome Challenge Global Forum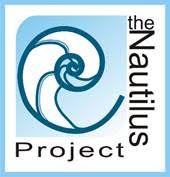 The recently launched NEMO app has secured a place in the semi-finals of the Welcome Challenge Global Forum. The competition will be held at the end of October in Georgia. The Nautilus Project's (TNP) marine biologist will be travelling to Tbilisi to present NEMO to a panel of judges.
NEMO has attracted over 1,000 users locally over the last couple of months with additional users around the Mediterranean. Sightings, although mainly around Gibraltar, have also been recorded in Italy, UK, Portugal, Spain and Tunisia.
A TNP spokesperson said: "This Gibraltar-based, citizen science platform continues to attract international interest and highlights the wealth of innovative ideas being generated by members of the community."
{fcomment}