All About Abi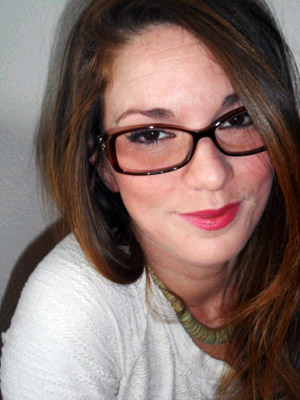 Abigail rooted back to the rock 12 years ago and quite simply refuses to ever leave! Recently joining YGTV as a guest writer on the Lifestyle Section, we can all expect some interesting reads coming up!
Her life's loves are anything involving dining, although her cooking capabilities are quite simply awful!! She claims that, being as her little missey has no comparison to her cooking, she still reins 'Top Mommy'.  Her main aim in life is to learn how to spell and to write an award winning novel whilst mastering the art of not falling over:
My days are often spent deep in thought trying to combat procrastination, whilst wishing that I could use some sort of cake as a tool or aid in finding a cure. I have still not yet managed to figure out how to unravel myself from a certain five year old little girls finger, who may I add has now sourced a bell for summoning me, and I can often be found climbing down from cloud 9 to complain about restaurants, line up bottles face forward, demand attention from all of my beloved and after years of mumbling utter nonsense to myself! Well now I have you!
Let's face facts here… We all love a good old fashioned over the hedge moan and gossip. Our conversations often begin with 'my word, have you heard the latest'? and how often are these words negatives? Our forums that we view daily are created for our negative freedom of speech, we are free to moan and express our woes and blah blah blah. My stance on this is oh so simple 'Oh just shhhhhh please' I cannot declare I have wisdom, but I am sure as hell going to use any downfall as my own personal slide into a pool of fantastication (here is where I would like to note that of course Oxford does not consider fantastication a word, yet Chav and Quidditch was added with no question?)
So we have just added an additional digit to the year and we become inspired with the plans of hope, change and resolution. Blogs and feeds promising our followers that this year will be ours, we will lose weight and become healthy, we will indeed put a stop to all wrong dirty bad habits that we have accumulated and, whilst contemplating these shared thoughts, let's take a moment to refresh browser and await 'Likes'…… Now that the thought process has lasted somewhat seconds and we are back to eating cake and postponing all the above until next Monday, I think we should stop for a moment and talk about My resolution….let's face it, I'm hitting 30 and old habits die hard, so here we have it my new found life deed.
'Exploration and Adventure'
Yes that is correct – Exploration and adventure, I mean why not? Gibraltar is jam packed with daily events and oozes talent and creativity that most of us are totally unaware we possess. There are classes that have previously baffled, bored or petrified me. Groups for help and advice that are so hidden that we are not even aware they exist and well, I simply want to do it all.  I want to see feel and experience all the areas in which we excel and I want to waggle my forefinger in all areas we do not. I want to eat the finest steak and spit back into my napkin the worst pavlova…. Resolution? Midlife crises? Who cares I'm simply going to enjoy.