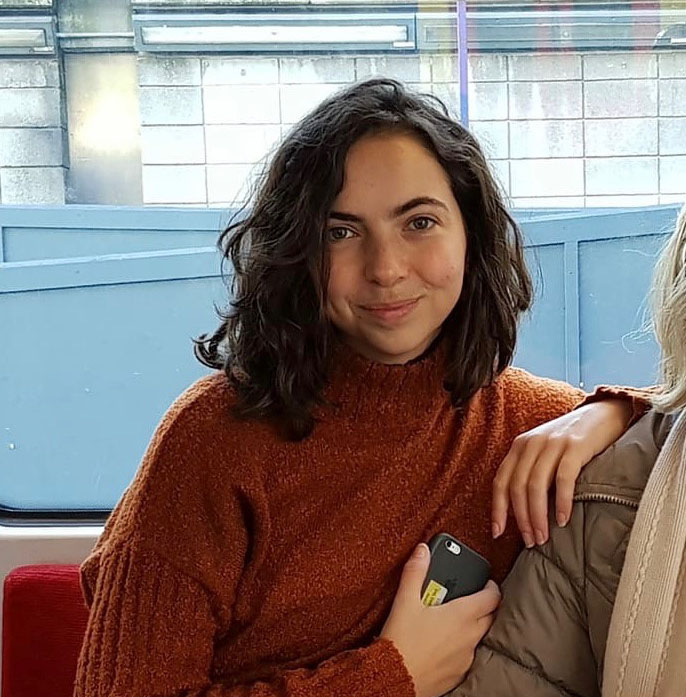 We Need To Radicalise Gibraltar's Climate Movement
By Aimee Gabay
Most often the biggest changes start at the grassroots level. Gibraltar's climate movement needs more radicals – individuals, policy and a revolutionary movement.  
Ahead of upcoming elections, our Government has been ramping up their green coverage significantly – new legislation banning most single-use plastic bags, walking and cycling information for students, refurbishing the Mount as a green open area – public consciousness has been raised and the Government is catching on. 
Momentum has shifted in the right direction but not on the scale of change we need. By sustaining our current way of living we are increasing the likelihood of catastrophic irreversible change, rapidly accelerating human pressure on the planet. We face unprecedented and irreversible rates of biodiversity loss, exponential increases in per-capita resource consumption and the breakdown of our climate. We are heading inexorably towards disaster and no one is safe. 
The fact we are living through a time of profound political destabilisation does not help. Brexit anxiety is plaguing our everyday lives and it's easy to forget there's no Brexit on a dead planet. With elections looming near it's the perfect time to demand action on the climate crisis, mobilising thousands of people to work together on the ground, something that will impact the national conversation. 
In Gibraltar, we need to step out of the safety net and realise that a few plastic-free initiatives are not going to change anything. As Naomi Klein recently said in a Guardian interview: "I do believe that the fact that for so many people it's so much more comfortable to talk about our own personal consumption, than to talk about systemic change, is a product of neoliberalism, that we have been trained to see ourselves as consumers first." 
Truthfully, we need to dismantle the economy's reliance on fossil fuels and build a fairer way of organising life. This requires bold and ambitious ideas to confront the challenge. We are talking about transforming our economy – a system that's failing the majority of people anyway. Gradualist solutions are not going to work any longer.
A vital turning point in the global climate movement was the birth of Extinction Rebellion, a movement which has successfully raised public consciousness through radical collective action. Last October I joined their first-ever protest in Parliament Square and listened in amazement to the young Greta Thunberg address a crowd of a few hundred people. 
A few weeks later Extinction Rebellion and 6,000 participants blocked off five central London bridges. I was arrested with 100 others, sacrificing my liberty in the hope of a less bleak future. 
Their "International Rebellion" in April turned out to be one of the largest acts of civil disobedience in the UK in decades and nearly a thousand activists were arrested during the eight-day action. It is this sort of mass mobilisation we need to see here at home. 
The next phase returns in October and as I return to my activism circles, I find myself continuously grappling with methods to bring this energy home. The civil disobedience resistance model adopted by Extinction Rebellion and countless others in history is the most successful. However, I am hesitant to believe this same model would work in a unique place like Gibraltar. Nonetheless, it's important to remember the task at hand. As Roger Hallam, co-founder of Extinction Rebellion writes in his new book Common Sense for the 21st Century: "Institutions, like animal species, have limits to how fast they can change. To get rapid change they have to be replaced with new social systems of policy, practice and culture." 
Gibraltar needs changes that reflect the imminent reality of civilisational collapse and mass devastation to life on earth. 
The truth is that we need to pull the breaks on perpetual growth, halt resource extraction and environmental exploitation altogether. How many more developments do we need in this tiny peninsula at the southern tip of Europe?
For more than a year now, students led by Greta Thunberg, the 16-year-old Swedish student, have been striking from school every Friday to demand action. They fill me with the most profound optimism and I have faith they are the ones who will push political leaders to confront the issues of our time. Even our own Iona Sacarello who brought the movement to Gibraltar, it's this sort of grassroots mobilisation that will change the world. 
The next Climate Strike commences tomorrow Friday and I hope to see as many Gibraltarians as possible on the streets. It's time for real ecological policy, "not a few piecemeal fiscal measures," as Yellow Vest Protestors said in a communique issued on November 23. In light of upcoming elections, now is the time for us to shout from the rooftops.
Those who will lead the march tomorrow will most likely be too young to remember the photograph of Gibraltar's religious leaders and mayor Solomon "Momy" Levi, smiling together hands-in-hands. The image captioned "Gibraltar an example to the world" captures the true essence of Gibraltar, a small community of individuals who respect each other and live in peace and harmony. It's a powerful image that shines a light on who we are as people.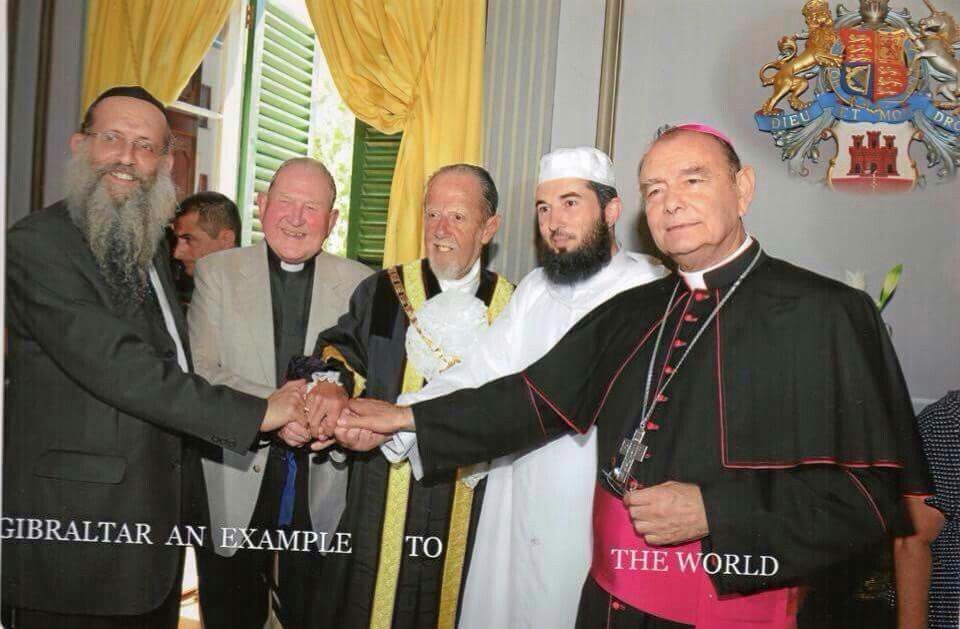 That being said, what sort of example are we giving when those who did the least to cause this crisis end up suffering the most? Shielded from the worst effects of climate breakdown, will we take responsibility for our actions and milk our overwhelming privilege? Somewhere else in the world, someone's crops are drying and their houses are sinking. In light of this, will we step up and truly be an example to the world? 
Tomorrow I will be supporting those students and employees striking on the streets of London and I hope to see a similar response at home in Gibraltar. We need to act like the world is ending because at the moment that's our current trajectory.
Aimee Gabay is an environmental activist and journalism student studying in London who can't sit still during this climate emergency.