Dec 02 - Arctic Ocean Village Raises £1,126 For Research Into Childhood Cancer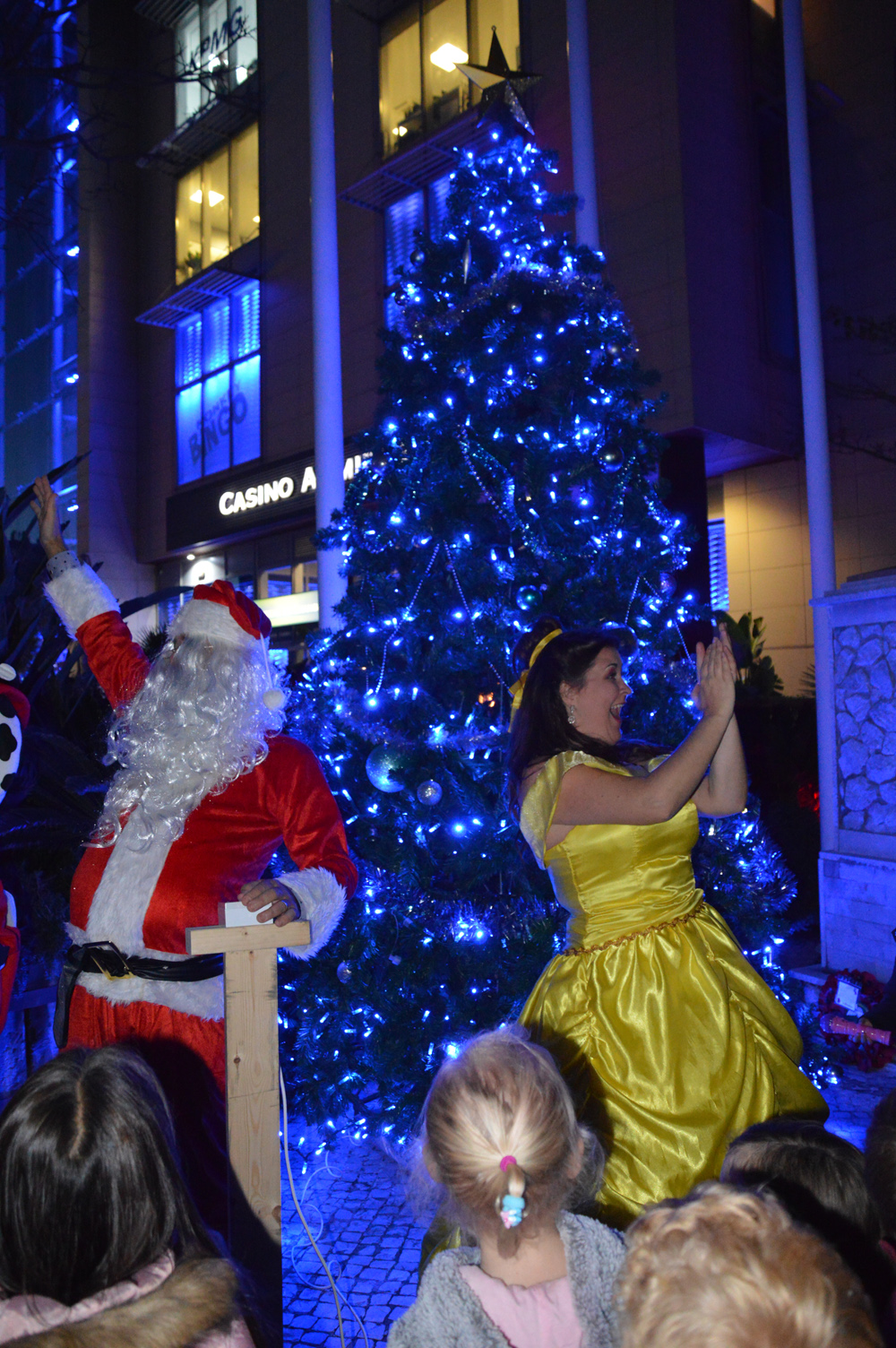 Christmas celebrations began early at Ocean Village this year and, during the 28th-30th November, the area was turned into a truly arctic environment, with an ice rink, snow machines, Christmas Market and a switching on the lights ceremony with special guests Marshall from Paw Patrol and Santa Claus.
The evening of the 28th started with a beautiful performance from Prior Park School Choir and a Disney Princess show with Belle from Beauty and the Beast, Rapunzel and Snow White, who dazzled with their luxurious, eye-catching handmade costumes and stunning singing voices and choreography. Around 300 people attended the snow- and fun-filled show, which captivated both parents and children alike.
The lucky radio and Facebook competition winners were invited onto the stage and were presented with their winning combo tickets, which afforded them complimentary entry to the Ice Rink and Santa's Grotto, and one fortunate winner, Olivia Hunt, also got the chance to sing on stage with Disney Princess Belle.
Shortly afterwards, Santa Claus officially opened the ice rink and children and parents alike took a spin on the ice in the open air. The 60m2 synthetic ice rink is the first of its kind in Gibraltar and will be open until 12th December, with a percentage of proceeds from each ticket going to GBC Open Day.
Emilia Hazell-Smith, Marketing Executive for Ocean Village, commented: "Christmas-time in Ocean Village is always an exciting place to be. For us it is so rewarding to see the children's faces light up; it's so important to keep that spark of magic alive. We definitely achieved our mission this year, raising money for such a great cause as Research into Childhood Cancer. Of course, we could not have achieved this success without our sponsors: Casais Group, OV Express, Dusk, The Cuban, Casino Admiral & The Arena. We look forward to making our events even bigger and better in the years to come!"
Craig Sacarello, Chairman of RICC said: "On behalf of Research into Childhood Cancer (RICC), I would like to express my gratitude to Emilia Hazell-Smith and Ocean Village for their kind offer to donate the proceeds from Santa's Grotto and their Christmas Market to our great cause. A grand total of £1,126.00 was raised over the 3 days and we would like to thank the public who brought their children to see Father Christmas for their kind contributions.  We would also like to thank the numerous volunteers we had (Santa and his Elves) who performed brilliantly in their roles and who brought a smile to many a child's face (and their parents)."