Dec 06 - Ocean Village Magical Christmas Raises Over £1,400 For Research Into Childhood Cancer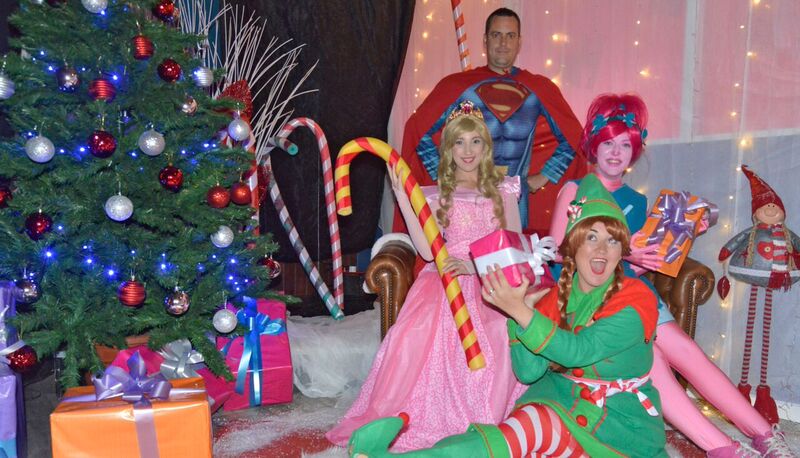 The most successful fundraising Christmas event at Ocean Village to date took place recently, where members of the Research into Childhood Cancer (RICC) charity held a Santa's Grotto. A total of £1,476.26 has been raised.
A variety of Disney and popular characters joined the festivities each day, including Princess Poppy from Trolls, Superman, Sleeping Beauty, Ariel, Rapunzel and Elsa and Anna from hit movie Frozen.
The opening night of the 29th November brought with it some uninvited rain, but mostly happy smiles and festive cheer from all the children and parents who attended the lively musical show with Snowflake the Elf, Superman and Princess Poppy from Trolls which was held inside Pizza Express. Prior Park School beautifully sang two popular hymns "Hallelujah" and "Winter Wonderland".
Craig Sacarello, Chairman of RICC said, "RICC is extremely grateful to Ocean Village and to everyone who contributed to make our Santa's Grotto such a memorable and enjoyable fundraising event. The committee had a great time as did the kids and their parents. A special mention must be made for Emilia, without whose industry, this would never have happened. Merry Christmas to everyone!"
Emilia Hazell-Smith of Ocean Village said, "This Christmas event has been a truly magical experience at Ocean Village with the many different princesses and characters, and of course Santa Claus, meeting all the excited children. As always, we could not have done this without the help and support of our sponsors, OV Express and Restsso, who contributed in such an important way. We would also like to give thanks to RICC for helping and supporting the event, Pizza Express for bringing us in out of the cold, and to the Prior Park School Choir for joining our festivities for another year! The amount raised for Research into Childhood Cancer has surpassed our record from last year, and the total now stands at £1,476.26."