June 21 - Gibraltar Team Help ADANA Dogs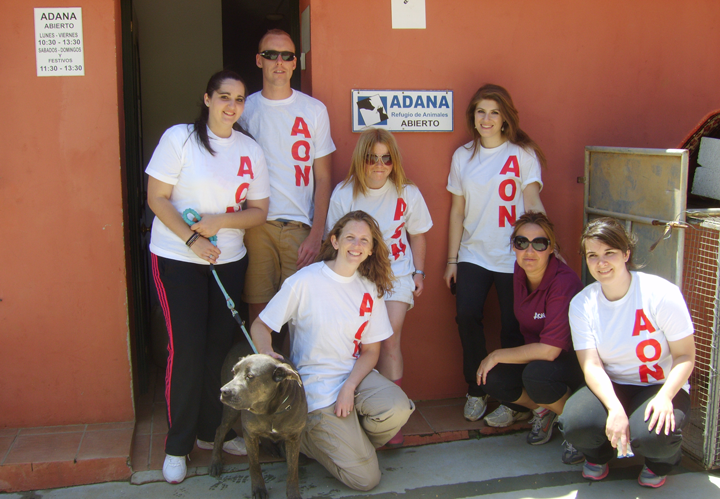 Staff and volunteers at the ADANA kennels, in Estepona's Pedregales Park, were delighted  to be joined by a team of young volunteers from Gibraltar.  The team, all of whom are employees of global insurance company AON, had volunteered to help to a much-needed clear-up job on the weeds and vegetation that had grown over the year in the dogs' exercise runs.
Helen Ellis, the ADANA Administrator, said she was delighted that the team had agreed to devote the day to helping ADANA. AON, which also promotes Premier League Cup Winners Manchester United, gives all employees one free day a year to help with a local charity of their choice.  This year they chose ADANA and the Association is hoping the links will be more permanent.
ADANA is an association of volunteers that rescues and rehomes abandoned dogs from its kennels in the Parque de Los Pedregales, off the Casares road.  Anyone wishing to help or adopt a dog should contact Helen on 00 34 952113467 weekdays from 10.00 until 13.30