Sep 16 - Charity Cyclists Receive Warm Welcome at Cancer Relief Centre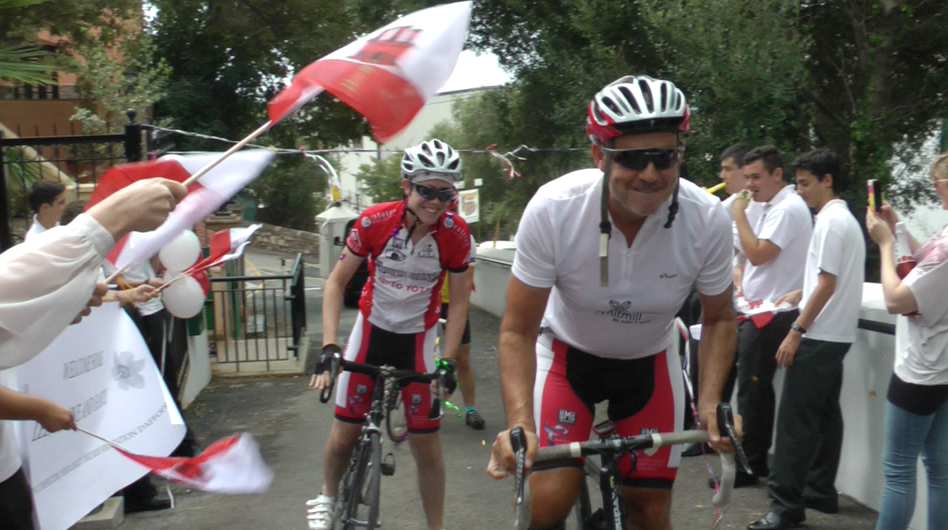 Late last week cyclists Wayne Meenagh, Lee Vivian and Harry Meenagh received a heartening welcome at the Cancer Relief Centre as they completed their 5000 km charity cycle from the Artic Circle in Norway, to Gibraltar.
15-year-old Harry was greeted by a selection of peers from his school year. The team has so far raised £15,000 for the Marie Curie Cancer Care charity based in the UK, the Jersey Hospice and Cancer Relief Gibraltar.
Funds were raised in memory of Lee's mother Marlyn Brown, as well as Wayne's Mother-in-Law, who passed away last December due to cancer.
The trip saw the team cycle through Norway, Denmark, Germany, Holland, Belgium, France, Jersey, Spain and finally Gibraltar.
Although Harry did not complete the entire 6-week cycle, he did carry out a hefty leg of the route, suffering a concussion in Germany, when he fell off his bike. The team stopped off in Jersey to catch a variety show that took place in the Jersey Opera House.