Apr 07 - RGP Recruits At STM Fun Run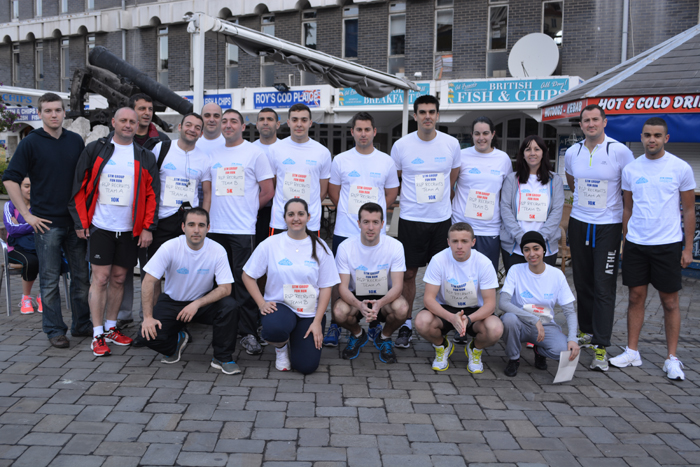 The RGP was this year happy to take part in the fun run organised by STM Group in aid of Gibraltar's Guardian Angel Foundation which took place on Saturday.
In the photograph are PS John Olivera and PC Sharon Berini of the RGP Training Section together with the current recruits who are undergoing initial police training.
One group headed by PS Olivera undertook the 10 Km run whilst the other group headed by PC Bernini undertook the 5 Km run.