Nov 25 - Convent Christmas Fair Charity Cause Close to Lady Dutton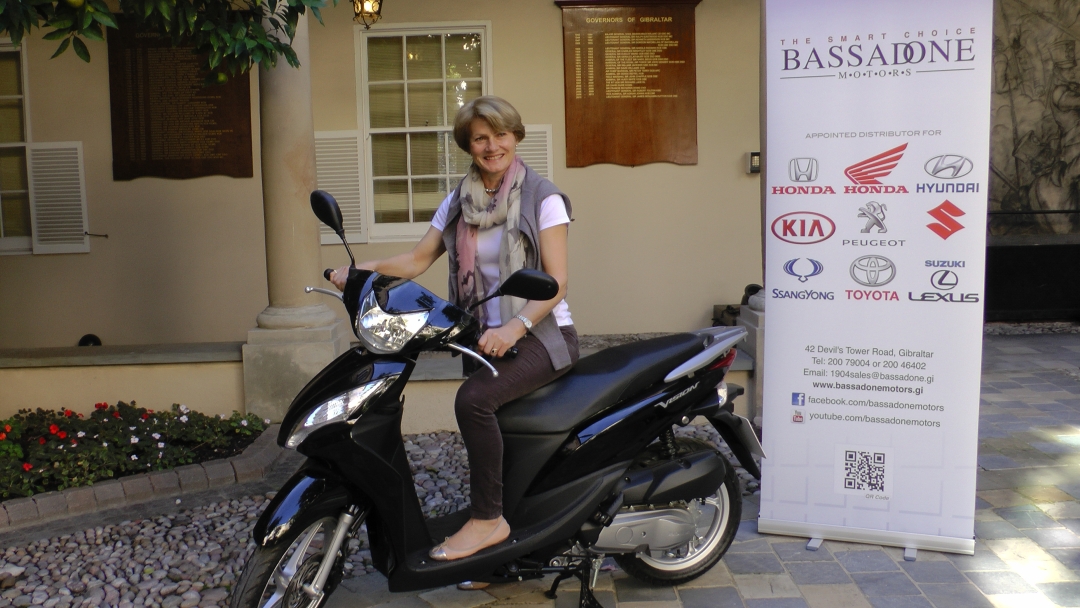 Ahead of Thursday's Convent Christmas Fair, the Governor's wife Lady Dutton was today presented with a moped to raffle off at the event. Commenting on how it felt to be part of the event, which has become somewhat of a traditional kick off to the festive season in Gibraltar, Lady Dutton noted that she was extremely excited to have been a part of the organization, adding that this would officially mark the start of Christmas for her.
His Excellency and Lady Dutton are set to spend Christmas in the UK with their family, but before they do they will enjoy the festivities at Thursday's fair including the school choir carol singing, which Lady Dutton is most looking forward to about the event.
Her chosen charity for raising funds at this year's event is the Alzheimer's and Dementia Support group. The Governor's wife explained that she chose this charity in an effort to raise further awareness of the cause, which is becoming 'more and more prevalent'. Lady Dutton noted that the cause was close to her heart, with a family member suffering.