Jan 21 - Cheshire Home Support Group - Thirty Years Helping Disabled Children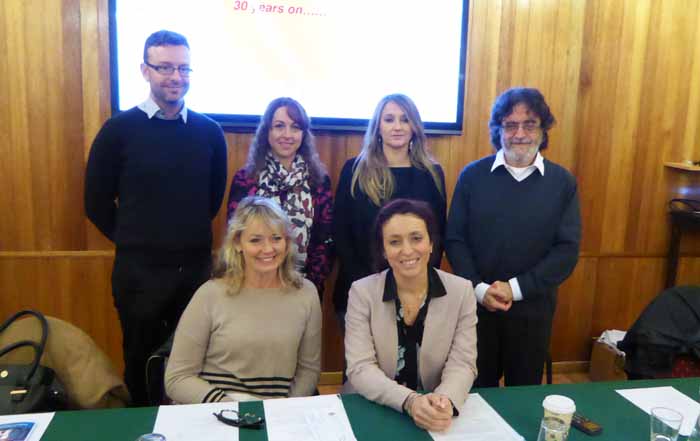 This year marks 30 years since the Cheshire Home Support Group started fundraising and sending groups of students to the Cheshire Home for disabled children in Tangier.
The group has been organizing regular trips to Morocco since 1985. During these trips, clothes and equipment for the home have been taken across the Strait but, more importantly, the frequent visits have provided company and friendship for the residents. The trips are now organized by the Department of Education and give local students important learning experiences.
To mark this milestone, the group has several new initiatives this year which were explained at a press conference at the John Mackintosh Hall yesterday evening. 
One change will see the group's sponsorship scheme, which used to enable donors to sponsor individual children at the home, being replaced by a new monthly sponsorship contribution of £5. Those donating will receive regular updates on how their money is being used and have the opportunity to visit the home.
The group also hopes to conduct more extensive training for those wishing to visit the home in the coming months.
To find out more about the group and how to contribute, check out their Facebook page: https://www.facebook.com/pages/Gibraltar-Cheshire-Home-Support-Group/131110143622831?pnref=story