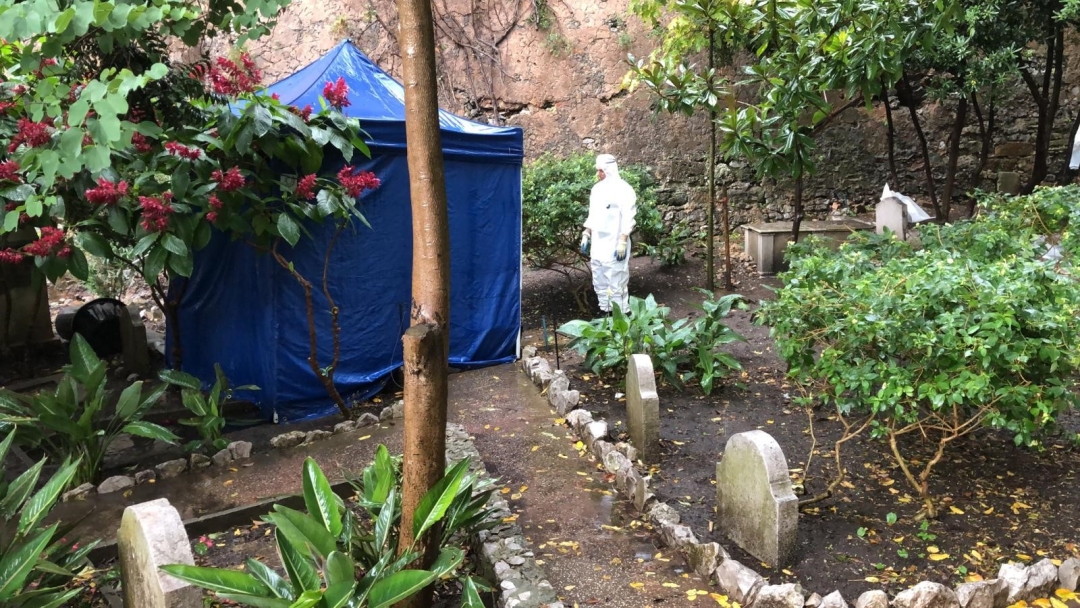 Trafalgar Cemetery Search Concludes - Investigation Into Parkes' Disappearance Continues
Royal Gibraltar Police has been assisting a team of forensic experts from Hampshire Constabulary who today have completed their week long searches for the remains of Simon Parkes in the Trafalgar Cemetery.
Senior Investigating Officer for the RGP DCI Brian Finlayson confirmed that some bone material has been found but these will need "further forensic analysis to determine whether or not these are human."
Mr Finlayson highlighted the meticulous process of examination of the graveyard grounds and individual tombs, which has been conducted in a methodical and forensic manner.
He declared that the investigation in Gibraltar has also generated new lines of inquiry both in UK and Gibraltar which will now be pursued.
"We have been supporting our colleagues from Hampshire Constabulary in this cold case investigation related to the suspected murder of a young Royal Navy rating in Gibraltar back in 1986.
"The investigation remains very much open and we will not desist in our efforts to bring closure to this tragic case, for Simon's parents and family, and to see that whoever is responsible for his death is brought to justice," said Mr Finlayson.
The RGP has also thanked members of the general public in Gibraltar who have come forward in the past few days and shared information with the police.
Although the inclement weather posed a challenge to the investigators the first day, the search has concluded according to the planned timescale.