Nov 20 - Lit Fest Highlights: Surprising Genetics And Troublesome Mother Russia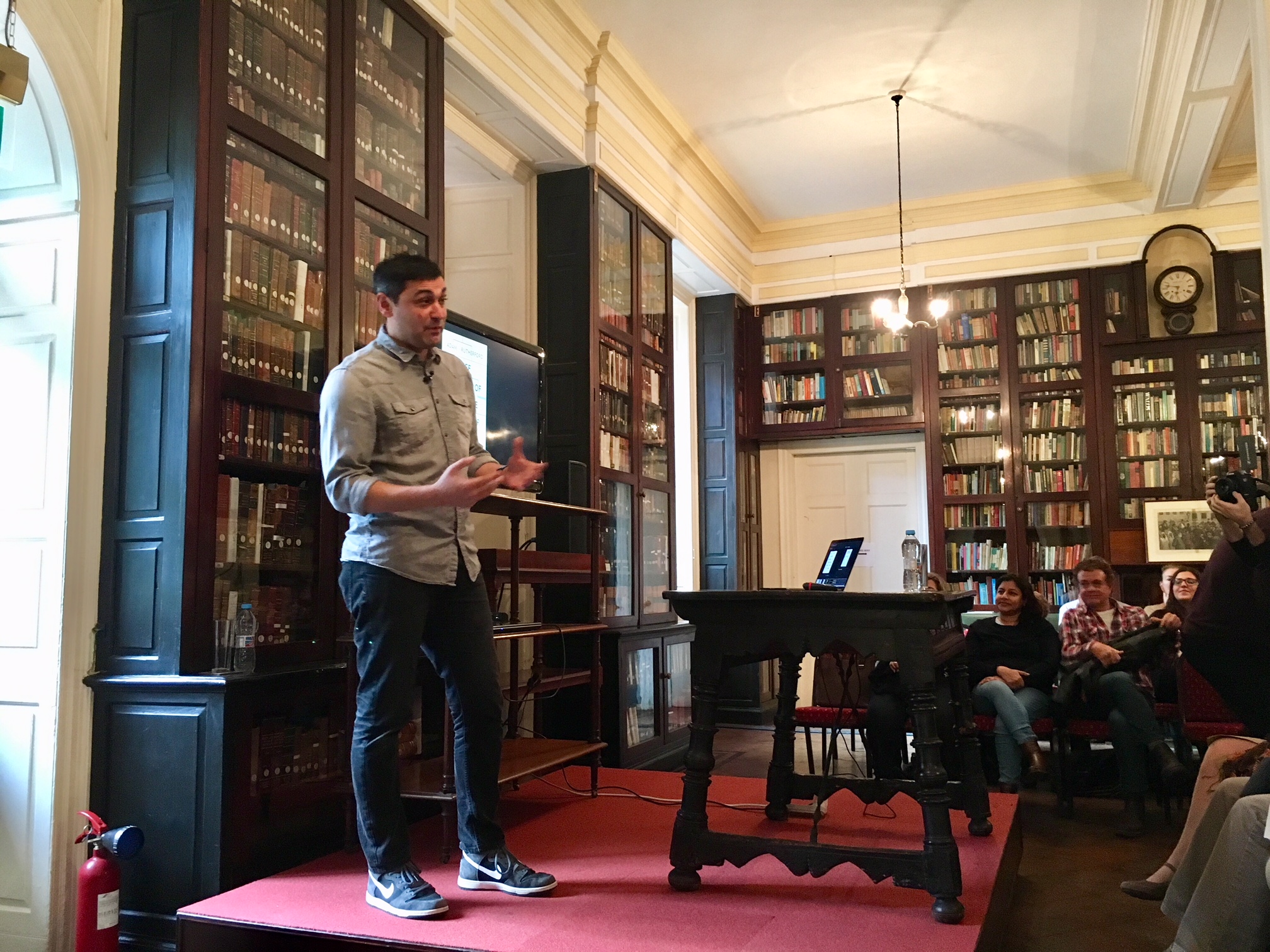 The Gibunco Gibraltar International Literary Festival ended yesterday after four days of talks from international and local authors, broadcasters and entertainers.
The British geneticist, author, and broadcaster Dr Adam Rutherford spoke yesterday morning at the Garrison Library about the surprising overlap between genetics, genealogy and historical research.
In a lively exposition, he said that our genes carry the history of every successful reproductive encounter of our ancestors.
He focused on four historical cases involving kings which showed how genetics can fruitfully interact with history.
For example, by tracking down the indirect descendants of Richard III, researchers were able to confirm that a body found in a car park in Leicester was indeed that of the monarch.
Dr Rutherford also showed how genealogical trees and statistics can reveal some surprising facts like the discovery that white-skinned Europeans are all descended from Charlemagne!
Yesterday afternoon, the foreign editor of The Sunday Times, Peter Conradi, spoke about the West's relationship with Russia since the collapse of the Soviet Union.
Mr Conradi described how the links between Washington and Moscow that were nurtured by Boris Yeltsin and Bill Clinton in the 1990s turned sour when Russia embarked on a policy of interference in Georgia, Crimea, Ukraine and Syria.
He argued that the West has fundamentally misunderstood Russia, her ambitions and sense of vulnerability.
(Pic: Adam Rutherford)