Feb 13 - This Year's BrightMed Festival – Out Of Chaos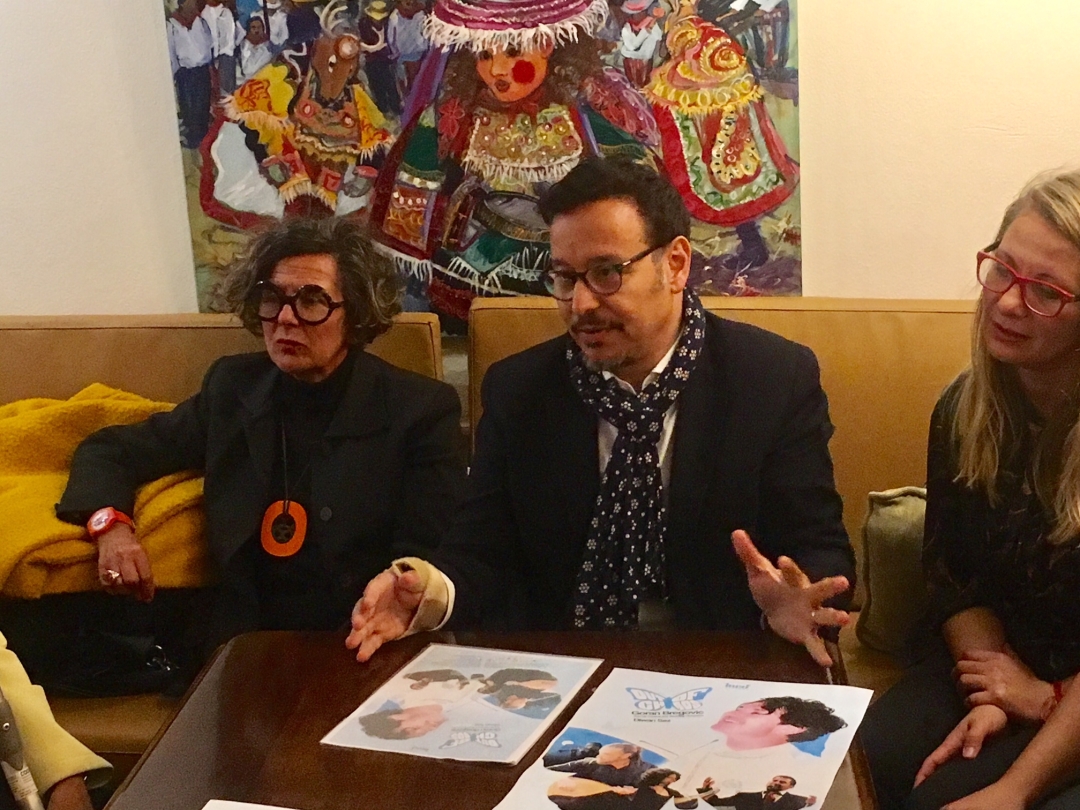 This June, the BrightMed festival returns with three days of street parties, world music and talks, all under the timely banner of "Out of Chaos."
The renowned world music artist from the Balkans Goran Bregović [pictured below] (along with 20 other performers from Serbia, Bosnia, Bulgaria, etc) will perform. Also featuring in this year's edition will be Diwan Saz (from Israel, Palestine, Iran, Turkey and Syria) with his deep and spiritual music.
Influential speakers will explore the VUCA concept (Volatility, Uncertainty, Complexity and Ambiguity) in talks aimed at the business community and students.
And a "great and chaotic" street party will take place in The Piazza and Irish Town.
The Film Festival at Leisure Cinemas will also explore its vision of 'Chaos' as well as an Art Exhibition at 92 Irish Town.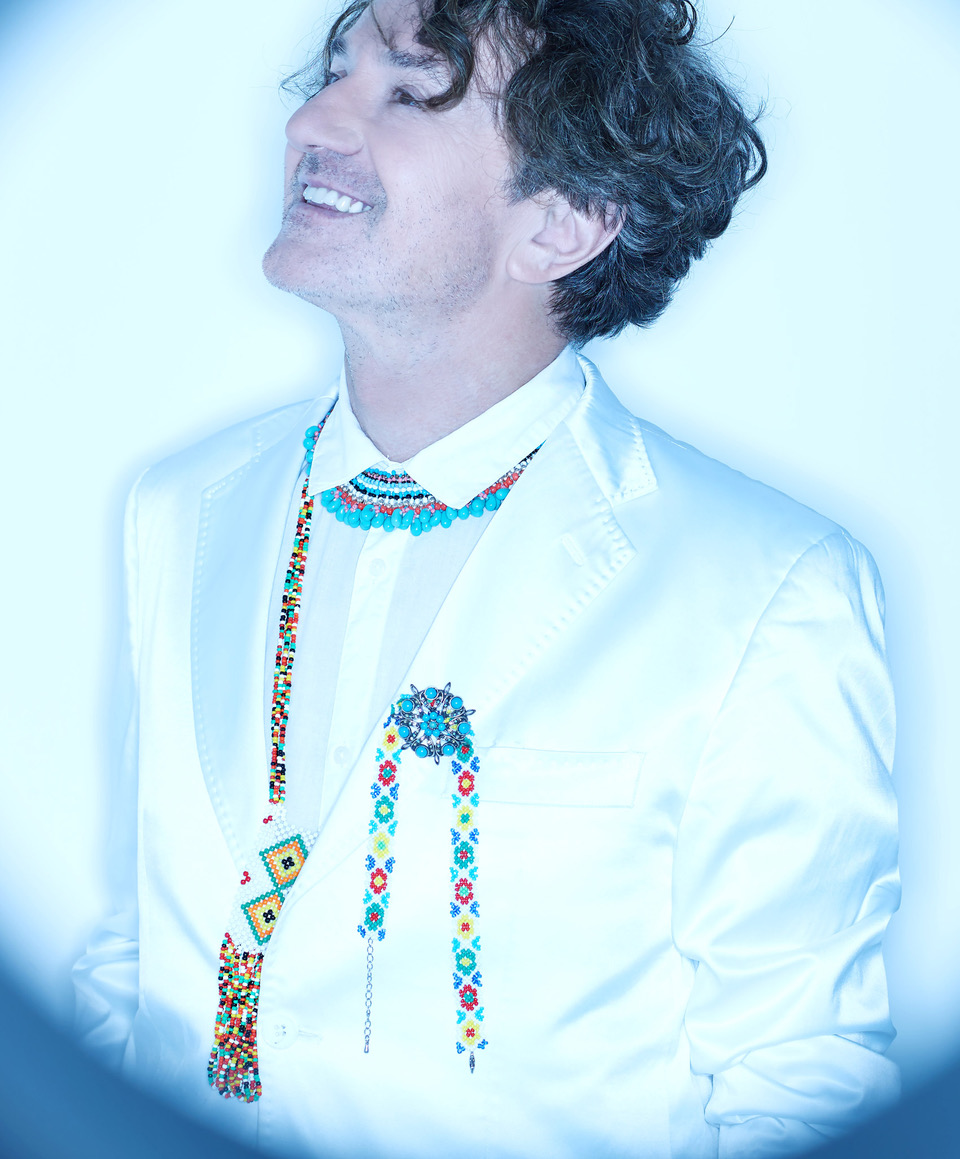 The festival organisers also announced an eco-friendly initiative: "This year we are launching BrightMed Environment which concentrates on Eco Friendly initiatives. As such we will be inviting NGOs to present their ideas and products. All products used during the Festival will be Environment Friendly i.e. no plastic cups, bottles, etc."
They also spoke about the choice of overarching theme: "When BrightMed began to explore 'Chaos' as a theme, countries around us have demonstrated unexpected and chaotic behaviour such us, Brexit, Les gilets jaunes (Yellow jackets), terrorist attacks, the rise of right-wing political parties and the escalation of immigration concerns. Not to mention our personal issues such as accidents, loss of loved ones, etc.
"If BrightMed can impact the Universe in such a way, then why not put a positive spin on it. Therefore, 'Out of Chaos' is our theme for 2019."
They also thanked their sponsors: "The BrightMed Festival would not exist without our sponsors. The Ministry of Culture, the Kusuma Trust, Hyperion, EMID Gibraltar, BIH amongst others who are supporting the series of events, understanding the necessity to reflect Chaos, to celebrate and develop new ways to address our chaotic world within Business, Art and Education.
"BrightMed maintains a vision of Bridging Souls and Lands. This is achieved, thanks to our team and now with new energetic interests from other countries such as UK. Our ambition is to expand worldwide, using our Gibraltarian values of 'Convivencia' as a model within the region around us (Spain, Portugal, Morocco) and beyond."
Concert tickets will be available from 92 Irish Town and from Sacarello's Coffee Shop & Restaurant at £40 (General Public) and £35 (Senior Citizens and Students) and at www.buytickets.gi. Tickets prices will be inclusive of shuttle service to/from the Cave. The pick up will commence at 19.00 from Midtown Coach Park.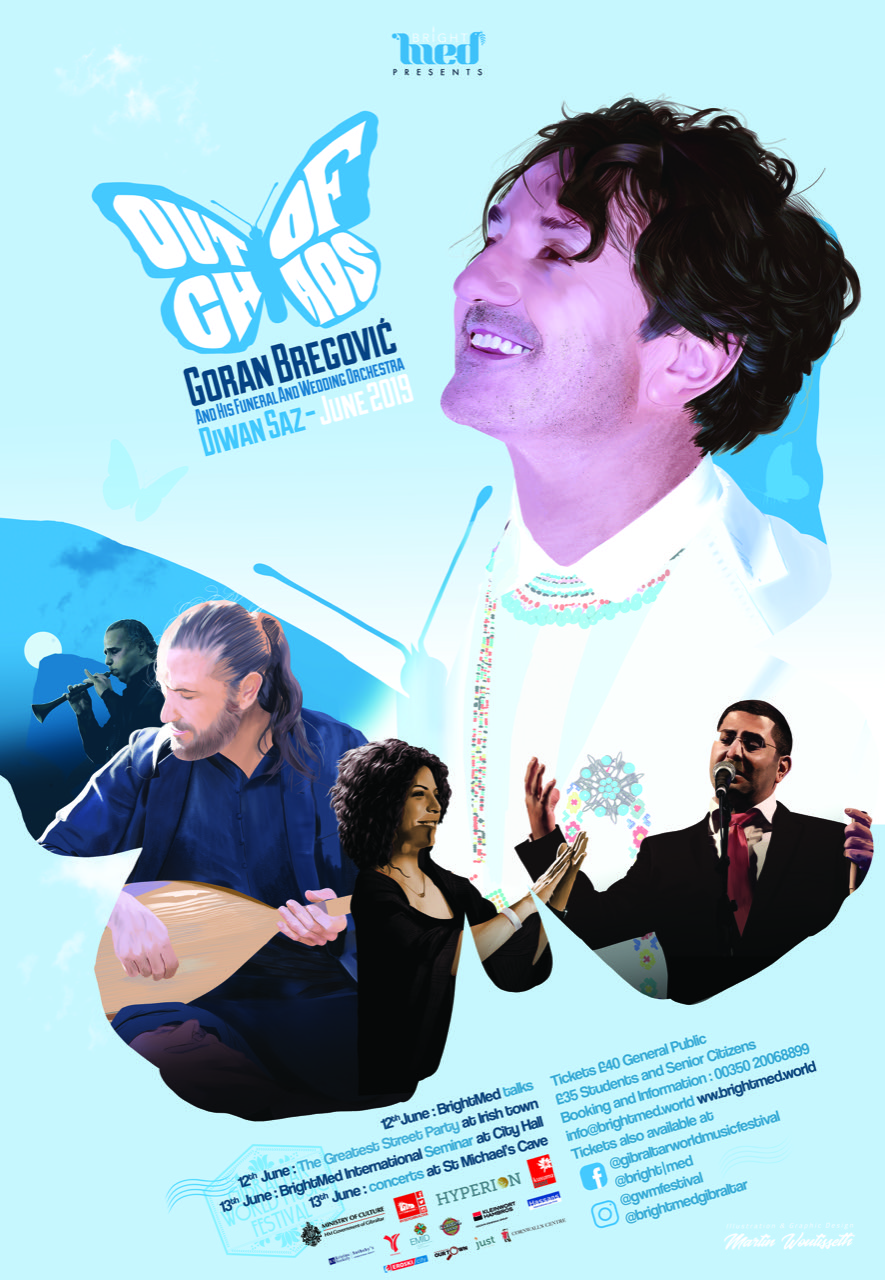 {fcomment}