Antonio Boutique – The diamond in the rough

Antonio Diamond Boutique, at the beginning of Main Street, offers you the very best in luxury jewellery. The brands are second to none, including Omega and Breitling watches, Mont Blanc pens and for the ladies, a vast range of Gucci and Dior.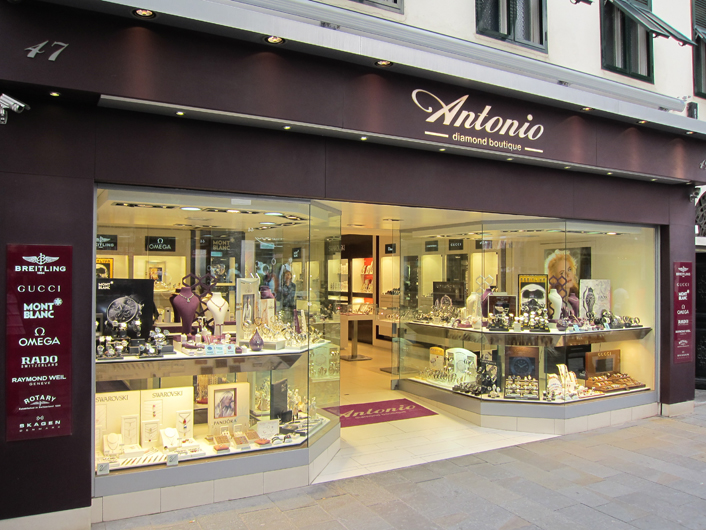 The products stand tall like a pride of animals claiming their territory in their natural habitat. The collections, ranging from custom made, unique diamond jewellery, through to the latest Omega watches in Gibraltar gives you the impression that you could be any where in the world.
Prem Mahtani and his team have created a unique atmosphere, where Gibraltar luxury jewellery just doesn't get any better. The staff can tell you about everything from the manufacturers through to the individual models of watches, how they were made and even how they differ from last year's models.
Watches in Gibraltar are tax free, meaning that there are advantages to buying your watch here when you are on holiday. Not planning a trip to Gibraltar, never fear, Antonio Diamond Boutique has an online service like no other in Gibraltar. Why not check out there amazing selection online and if you do get the chance pop in to see them and have a look at their wide selection.