Suspended Coffee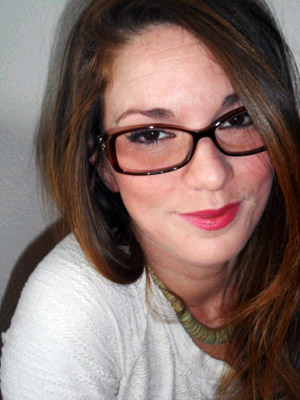 The past week I seem to have been distracted several times from my usual daily nonsense by a certain story which funnily enough involves two of my top many loves……'Coffee and Good Will'. Spreading like wildfire is our latest craze 'Suspended Coffee'. Now for those of you who are behind in the social network addiction here is the brief.
It is said that 'Suspended Coffee' or rather  'Caffe Sospeso' originated in Italy, particularly Naples, although the direct whereabout and first practice is unknown it was later published in the Italian online newspaper (Nove Da Firenze) on Easter Monday 2004 according to our little researchers here --> snopes.com
Although the full history behind the heart-warming gesture is mainly unknown, it is the story below which has been taken direct from feed to be the one of which we are all aware and currently raving on about.
 "We enter a little coffeehouse with a friend of mine and give our order. While we're approaching our table two people come in and they go to the counter – 'Five coffees, please. Two of them for us and three suspended'
They pay for their order, take the two and leave. I ask my friend:
'What are those 'suspended' coffees ?'
'Wait for it and you will see'
Some more people enter. Two girls ask for one coffee each, pay and go. The next order was for seven coffees and it was made by three lawyers – three for them and four 'suspended'. While I still wonder what's the deal with those 'suspended' coffees I enjoy the sunny weather and the beautiful view towards the square in front of the café. Suddenly a man dressed in shabby clothes who looks like a beggar comes in through the door and kindly asks
'Do you have a suspended coffee ?'
It's simple – people pay in advance for a coffee meant for someone who can not afford a warm beverage. The tradition with the suspended coffees started in Naples, but it has spread all over the world and in some places you can order not only a suspended coffee, but also a sandwich or a whole meal."
We would ask everyone who reads this story to please comment "im gonna do this"and tag your nearest coffee stores facebook page in the comment section. Try to do it just once lets make a difference together . Share the story spread the word . Have an awesome day
It took me back several years to when I was working in a restaurant in Casemates; I had the pleasure of meeting and befriending a rather cool gentleman named Jazz who took residence round the corner and under the stairs. Now, although he never once requested, I would collect daily as many hot chocolate sachets, tea bags, biscuits and anything else I could acquire and whilst delivering my goods would always take a moment to appreciate his art work and be totally engaged in conversation with him about what he always believed to be life's adventures.
So, admittedly the moment I read this story, my eyes lit up I loved the idea and I truly thought this was fantastic. I was initially filled with 'Well everyone must know about such a charitable good will gesture. Every venue serving coffee should participate - This is a Must'. Little was I aware that I had just shamefully fallen to the 'in your face' popularity trap. So, in conversation, I brought the subject up and requested that one of Gibraltar's most well-known restaurants should participate. I was point blank told 'no'! Shocked and slightly mortified I demanded to know why and the answer was where I realised how far I had fallen. ….
It was pointed out to me that although the gesture can be fantastic in other worldly destinations, here on our rock we are very lucky we do not have that same extent of severity to those in need. Also, the probability of such person having internet access to even be aware of 'Suspended Coffees' is a little bit ridiculous. They continued to explain that if there were indeed someone who entered the premises who was truly in need it would not even be questionable to whether payment was required because of course, it would not be, so why use the craze as a latest marketing hit?
I began to look around mainly because I didn't quite see how all of this could be true, and lone behold and I am unsure whether or not I should say this with more regret than appreciation, but indeed many cafes and restaurants worldwide have jumped on the bandwagon yet it does seem more so for publicity than to truly aid a good cause. Now in no way am I declaring that all are or will be doing so for such reason. But when was the last time you all gave organisations such as Red Cross, Just Life and the thousands more a high five for all their work towards helping the homeless or those who require aid? Or was it just far easier to hit 'share'?
I do generally love this story but its progression and publicity has only left me to question! Maybe we should try making or buying the coffee and hand delivering it ourselves!! Maybe the time we spend doing nothing but publicising and sharing these stories could be spent actually involved!! Just like you I am all for Good Will, perhaps we just need to begin to put that Will to actual Good?!?!
Just a thought to ponder over your Morning Coffee….