Update 2 From Kerri - Leaving Day!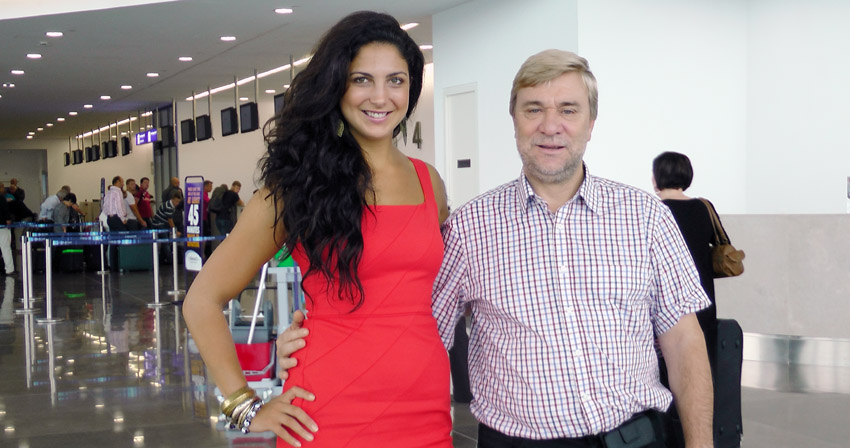 THE DAY HAS FINALLY ARRIVED - Only a few hours away before I leave to Miss International and surprisingly enough I am feeling quite calm, it still feels a bit surreal that I am actually leaving to go to Japan.
Exactly like the Miss Gibraltar pageant, the day before was absolutely hectic, a lot of running round town doing last minute shopping, fittings, final beauty treatments at The Home of your Beauty - a Body wrap from Janice Hair Salon, collecting my final dress from Dorcas (which am keeping a secret!) and had a educational seminar on Gibraltar delivered by Gail (former Miss Gibraltar) at the Tourist Board. All of this while trying to fight the torrential storm that decided to descend on Gibraltar for the two days where it would have been helpful to have a tiny bit of sunshine, but succeeded to complete all my to do list!
I received an update of my itinerary of what I will be doing over the next few weeks which includes wearing a Yukata, which is a Japanese traditional wear for summer - I CANNOT WAIT and will definitely upload some photos. I will also be attending a reception with the mayor of Okinawa and the Japanese Golf Championships reception, as well as attend charitable evening events and take part in the International Parade wearing Gibraltar's national costume!
Our itinerary is non-stop for 3 weeks. As it is summer over there, we will also be taking part in water activities and staying in a resort for 2 days - but its not all play and no work - I will be attending rehearsals, and taking part in seminars at one of the universities based in Okinawa, be interviewed by the Japanese press, being involved in charitable projects and most importantly, have the opportunity to talk about Gibraltar in a International Forum. After two days of learning about Gibraltar's history, I feel very prepared to stand up and talk about our land and how we are so unique - feeling very patriotic!!
The Miss International Pageant focuses more on good will and cultural exchange. After two days of soaking in all the information about Gibraltar, I have come to realise that we actually define cultural diversity - where in the world will you find a mosque fifty metres away from a Catholic Church, a synagogue, cathedrals etc. and everyone living so peacefully in such a small area compared to how the 'outside' world live?
The packing was a mission and I cannot believe I actually managed to fit 3 weeks worth of clothes, shoes, jewelry, 5 evening wears, 5 cocktail dresses and make up etc. all into two suitcases! Over the past few weeks I have also been in touch with Alize Mounter (Miss UK), who was my judge at Miss Gibraltar and is now a contestant at Miss International (small world!), so we have been talking about wardrobe etc. that I think has also calmed my nerves.
I will updating you along my 2 days of travelling, as I will touch base in London, Frankfurt, Tokyo and finally Okinawa on Monday 11pm (their time)! I have set up a Facebook page where I will post the online voting competition, brief updates and photos. I will also be putting up my pageant photos, which were taken by Jayden Fa :)
Enjoy my blog and see you in three weeks - sayonara (bye)
Kerri xxx
Thanks to Kerri's Sponsors: