Jan 20 - ERG Welcomes Parliamentary Announcement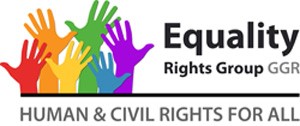 The Chairman of the Equality Rights Group, Felix Alvarez, has welcomed the announcement in Parliament today by the Chief Minister, Fabian Picardo, in discussions on ERG's Campaign for One Civil Marriage Law for All, that there will not be a Referendum to decide the matter. The ERG notes the recent campaign for a decision by referendum which has been mounted by those opposing same-sex marriage.
The Group says that in its recent Manifesto for the 2015 Elections, at which Government obtained a landslide majority, the GSLP/Liberal Alliance had committed to holding consultations on the issue in a process known as a Command Paper. The deadline for the process was originally set for 15 January 2016, but a storm of concern erupted when Government announced an extension to 29 January instead. In media statements at the time, the ERG Chairman welcomed the extension, arguing that the greater the participation of the electorate at consultation stage, the better. 
The ERG has argued against the idea of the LGBT community being singled out for a Referendum to have its fundamental right to non-discrimination decided by others. The Group notes that referendums in Gibraltar so far have only ever been applied to matters of high Consitutional concern, such as the issue of Sovereignty and that no other sector has ever been 'Referendumed-about'.
The ERG therefore says it "warmly welcomes" the Government of Gibraltar's decision on this issue, and looks forward to the earliest implementation of the Bill to amend the Marriage Act to thus create One Civil Marriage Law For All "without bias for gender or sexual orientation."