Apr 20 - Unite The Union And Restsso Agree To 3.5% Pay Rise For Staff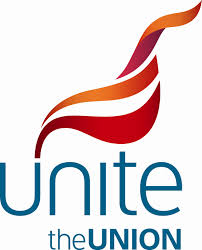 Unite the Union's Government Convenor with responsibility for Restsso, Albert Hewitt, has highlighted a significant achievement as a consequence of negotiations with Restsso Management who will be awarding their employees a 3.5% pay rise.
Unite the Union recognises that Restsso is one of the better employers in Gibraltar given their commitment to develop staff and offer good pay for good work.
The union says this achievement is particularly exceptional given that notwithstanding the uncertainties that Brexit will bring to the Gibraltarian economy, Restsso has seen it fit to recompense the hard work that their employees have undertaken over the past year.
Commenting on this achievement, Mr Hewitt said: "Restsso has certainly set the benchmark for employers in Gibraltar. They have demonstrated that a motivated workforce will bring great outcomes for a company, which will better position them to face the challenges of an uncertain future. Other employers should take note of this fantastic achievement."