Mar 15 - Unite Demands Urgent Interserve Administrator Meeting Following Company's Collapse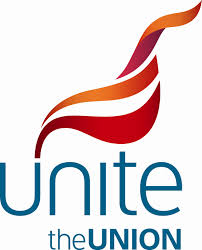 Unite is demanding an urgent meeting with Ernst Young, Interserve's administrators following today's announcement that the company is being forced into administration.
The company was forced into administration after a controversial rescue package was rejected by is shareholders.
By being forced into administration the entire workforce is facing an uncertain future. Workers will be expected to continue working normally unless specifically told otherwise.
Unite, which represents over 1,700 Interserve workers in the UK and Gibraltar and is the largest union at the company, is seeking an urgent meeting with the administrators Ernst and Young and expects to be fully consulted on any potential transfers to new companies.
Following Carillion's collapse last year, Unite has been warning that similar corporate collapses were inevitable, without government action. However the government has largely rejected any proposals for reform and continued as though it was business as usual.
Unite has produced a report Ending Bandit Capitalism: Learning the lessons following Carillion's collapse, which contains 22 recommendations on how to reform the economy.
Unite national officer Colenzo Jarrett-Thorpe said: "The workforce are the innocent victims of the greed and incompetence of Interserve's senior management, it should be the management  who are fearful of their future and not the workers, who are blameless.
"Interserve's management has portrayed this as business as normal but this is anything but normal. Workers are being asked to deliver vital public services without knowing who their employer will be and whether they will continue to have a job in the future.
"The government must step in and ensure that services continue and that workers are treated with dignity and respect. Once again we have seen the government's outsourced model fail.
"It is essential that the administrators meet with Unite at the earliest possible opportunity and clarify what is in prospect for the workforce, a failure to do so would be crass, insensitive and deeply disrespectful to the workforce.
"Interserve is the latest example of bandit capitalism and this demonstrates that the government's outsourcing business model is smashed beyond repair.
"The government has been asleep at the wheel since Carillion's collapse last year and if no action is taken we face further corporate collapses."