Feb 13 - Government Welcomes Clarification After "Misleading" Story In Spanish Media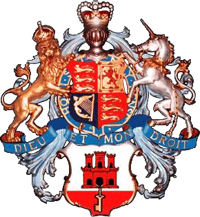 After misleading reports contained in Spanish digital media "El Confidencial Digital", OLAF, the European Commission's anti-fraud office, has today written to that publication as follows:
"Subject: Clarification - OLAF Press Office - Article "Bruselas abre expediente a Gibraltar"
Dear Sirs,
In response to the article you have published yesterday with the title "Bruselas abre expediente a Gibraltar por el aumento del contrabando de tabaco desde el Peñon", the OLAF Press Office would like to clarify the following:
"OLAF has not opened any investigation into entities in Gibraltar. In reply to media reports and media queries, OLAF confirmed yesterday that it has opened an investigation in relation with the significant increase in cigarette smuggling in the South of Spain during the last few years. At this stage, no further details can be given on the scope of this investigation."
We would like to request that you correct your article accordingly to remove the allusion that OLAF is investigating Gibraltar entities. Furthermore, we would like to ask that you publish our above clarification, below your article of yesterday.
The above is attributable to the OLAF Press Office. Thank you, best regards,
Alina Burea Spokesperson"