Feb 17 - Government: Opposition "Hypocrisy" In Criticising Government On Legal Aid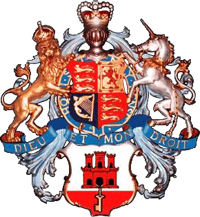 The Opposition "seem to believe that people have forgotten that they were in Government for 15 years until December 2011" according to a statement this afternoon from the Government. A statement from Number 6 says that latest press release by the GSD and comments made by their spokesman Selwyn Figueras in relation to reform of the legal aid and assistance system is a case in point.
The statement continues: "Mr Figueras criticises the Government for not having carried out the reform in the first two years in office. He suggests that people are suffering hardship as a result.
"The reality is that the GSD failed to carry out any such reform in the 15 years they were in office. The limits on qualification (and therefore the hardship which Mr Figueras suggests people are suffering) are the same as they were when the GSD were in Government. It is a pity that the Opposition did not, whilst they were in Government, show the same concern for the people they say are suffering hardship. Their statement, therefore, smacks of political hypocrisy.
"Mr Figueras states that the GSD Government prepared draft legislation. The fact is that having done that, they decided not to even publish the legislation as a Bill let alone implement it or carry out the reform.
"The Government has already started the reform of the legal aid system by increasing limits in cases involving serious fraud. It has said that the reform will be completed within the first term of office and that is exactly what is going to happen."