Jul 15 - Mongolian Ambassador At Gibraltar House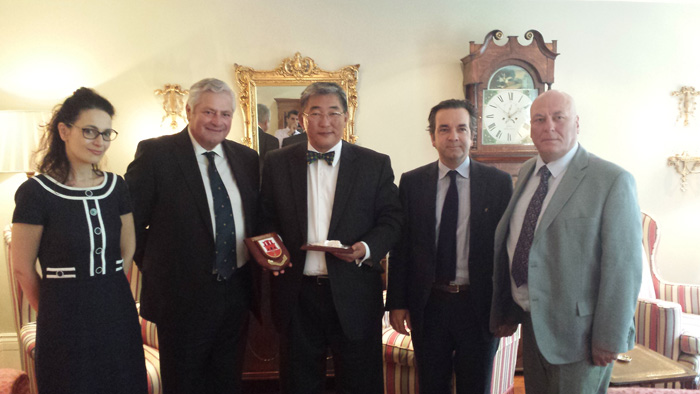 The Mongolian Ambassador, HE Tulga Narkhuu recently visited Gibraltar House where he was briefed on the economic pillars of the Gibraltar economy, prior to an official visit to Gibraltar.
HE was particularly interested in the port related activities of Gibraltar. In the picture are the staff of Gibraltar House who briefed the ambassador.