Apr 06 - SDGG: No Balloon Release On National Day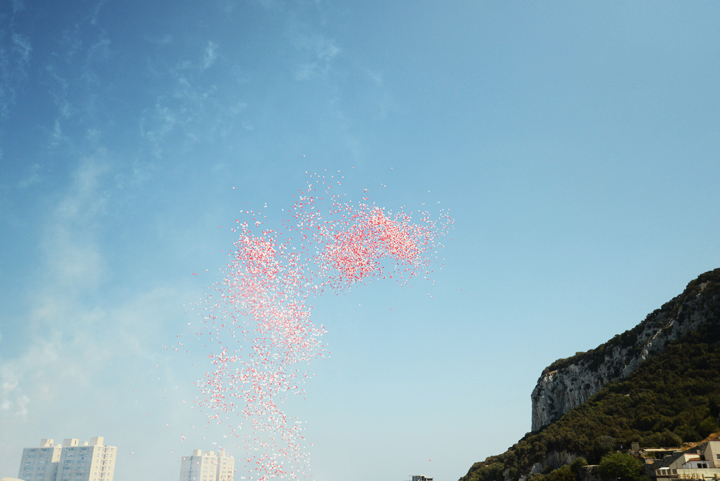 This year there will be no balloon release on National Day. The cancellation of the annual release of thousands of balloons was confirmed by the Self Determination for Gibraltar Group (SDGG) this morning.
The group, which has organized the National Day celebrations since their inception, cites environmental concerns as the reason behind what it describes as a "very difficult decision."
The SDGG now calls on the general public to submit proposals for a sustainable alternative to the balloon release.
A statement from the group is reproduced below in full:
As most of Gibraltar will know, the Self Determination for Gibraltar Group are the organisers of Gibraltar's National Day since its official commencement.
The SDGG is extremely proud of that responsibility and takes it very seriously; with many people working tirelessly for months in order to ensure that the day is one of which our Nation can be proud and during which everyone can enjoy themselves. 
The day is meant to be a celebration of our identity and, of course, of our right to freely elect our political future and the sovereignty of our land. It is a day in which Gibraltarians send a message to all that no one will ever impose their wishes on us and over our Rock.
Over the years, however, the release of balloons as part of the festivities has become an important part of the day. Seeing the red and white balloons floating in the sky has evoked passion and sentiment in a huge number of Gibraltarians as the symbolic representation of our freedom.
There has nevertheless been a growing number of credible national and international organisations and people who, in particular over the last few years, have highlighted that releasing helium filled balloons is likely to be harmful to the environment and animals (in particular marine species living and migrating around our shores).
This has developed into a debate which the SDGG has been following very closely since, as organisers of the events, the SDGG is ultimately responsible for whether balloons are released or not. In considering the issue, the SDGG has reached out for discussion to many parties of all walks of life. We have also paid close attention to recent statements from the Chief Minister and Her Majesty's Government of Gibraltar, the Opposition and respectable organisations such as GOHNS and the ESG (who all seem to agree on the issue).
Having regard to all of these, and to the increasing calls for abolition of the practice given its demonstrably negative environmental impact, the SDGG has taken the very difficult decision of not releasing balloons during our next National Day.
We are aware that this decision is not going to please everyone but we feel it is important for the SDGG to be socially and environmentally responsible. It is fitting for an organisation such as ours to set an example to other countries so that our message of self determination is not diluted by side issues.
The SDGG is currently considering various alternatives to replace the balloons and we are confident we will be providing something even more emotive and inspirational than the balloons. We nevertheless invite members of the public to come forward with their ideas since we will consider all viable options. We can be reached via our website (www.sdgg.gi), email (This email address is being protected from spambots. You need JavaScript enabled to view it.) or through our Facebook page.
SDGG Chairman Richard Buttigieg said: "National Day celebrates our future, the future of our land and our right and our children's right to decide it. It must therefore be something we celebrate with all necessary symbolism but sustainably. We cannot be irresponsible about an event that could have negative environmental impact. We must therefore act. Please let us not be divided by this issue and, instead, let us use the opportunity to once again show the world how creative and inspirational Gibraltar can be when fighting for its rights. With new ideas and a sustainably symbolic representation of our rights National Day can be even better!"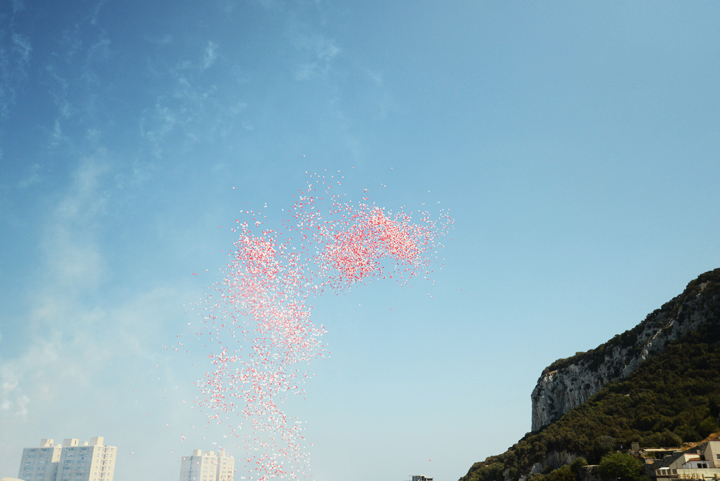 {fcomment}