Jan 06 - 60th Anniversary Three Kings Cavalcade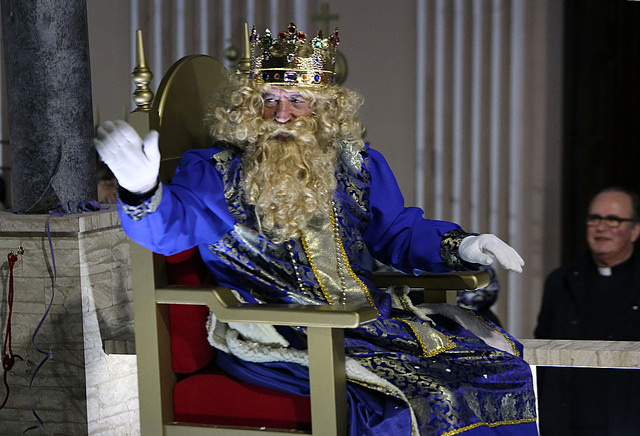 Families gathered along Main Street to watch seven floats featuring favourite characters in the 60th Anniversary Three Kings Cavalcade.
Judging took place in Casemates Square last night before the Cavalcade parade made its way up Main Street, with Gibraltar Culture Services staff handing out sweets and La Patisserie giving out cakes to mark the occasion.
Prizes for the best floats went to Willy Wonka Land by Gibraltar Youth Services in the Junior Category and the first prize for the Senior category went to the Balloqui family's Madagascar float.
St Bernard's Church Nativity Scene won second prize in the senior category and to the 5th Company Girl Guides for their Wizard of Oz themed float in the junior category.
The fashion and catwalk inspired float by the Gibraltar Digital Photography Club and No 1 Models came third in the senior category while the 1st/4th Scouts showed what they did best on their float which came third in the junior category.