Jan 11 - Gibraltar CIPD Branch To Host "Communication - The Art Of Leadership" Conference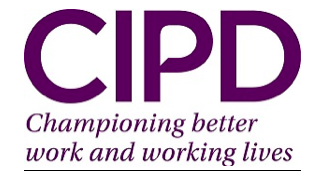 The Gibraltar Branch of the Chartered Institute of Personnel & Development will once again be hosting its annual conference at the University of Gibraltar on Friday 3rd March 2017 from 9.30am-4.30pm, sponsored by Argus Insurance.
The Argus CIPD Conference is free to attend and is open to HR practitioners and any members of the business community.
Having already built a reputation for bringing over high quality speakers, this year is no exception and the branch is delighted to welcome Stephanie Davies, Founder and Director of Laughology as the keynote speaker.
With over 15 years' experience, Stephanie has an unsurpassed reputation. She is one of the UK's leading experts on happiness and humour. Her work ranges from creating happy work environments to motivating and inspiring individuals and teams in large blue chip organisations. Stephanie founded Laughology; a company which helps individuals and organisations develop resilience and flourish. Stephanie's combination as an award winning comedian and expertise in psychology and business makes her one of the most sought after speakers.
Other speakers will be coming from the CIPD head office and include the return to Gibraltar of the ever-popular David D'Souza – described by the HRIS World magazine as "Esteemed, eloquent and sometimes sassy"!
There is limited exhibition space at the conference and any company wishing to have a stall to promote the services they offer to the HR community is welcome to contact the branch for details on the email address below or call Lesley Louise, Branch Chair, on 54428000. These conferences attract around 100 HR professionals and others with decision-making powers within their companies. Previous exhibitors have included local law firms, training providers and recruitment consultancies.
For conference delegates, lunch and refreshments will be provided free of charge and an inspiring and interactive day is guaranteed, as well as the chance to network with other like-minded professionals. You can register to attend via Eventbrite or email the branch for further details on This email address is being protected from spambots. You need JavaScript enabled to view it..