Feb 16 - Gibraltarian Gail Howard Presents Her Collection At London Fashion Week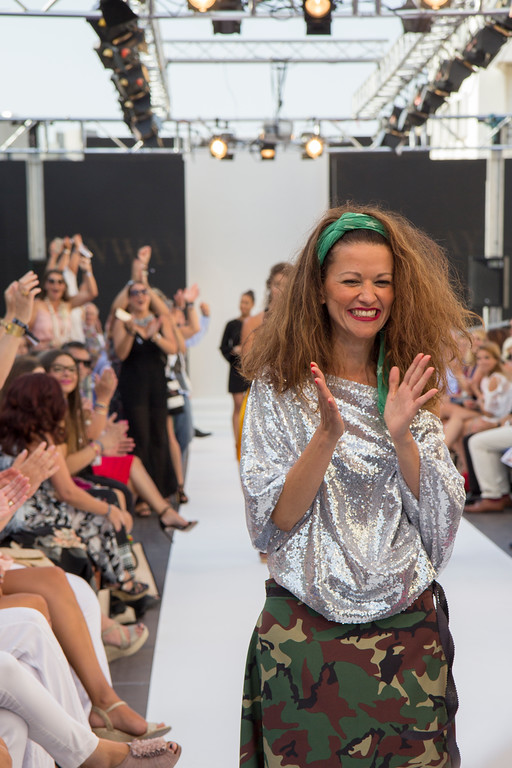 Every six months, throughout a chaotic five-day period in mid February, fashion tends to find it's way into all manner of surprising locations throughout London.
None, however, would have imagined that London Fashion Week would gets its claws into a decadent four storey government owned building next door to Somerset House.
In a beautiful twist on the conventional fashion event comes London Fashion Showcase. A fashion presentation featuring four emerging designers showing their latest collections and artistic accomplishments over four floors in Gibraltar House.
Gibraltar House, conveniently located a stone's throw from Store Studios, where LFW takes place this year, is opening its doors to the press, buyers, influencers and VIPs to experience not only the fine garments presented by the collective, but an insight into the journey of the designers themselves.
Rarely does one get to lounge in a VIP Embassy Suite, sip champagne, and soak up fashion collections from exciting new designers. Once suitably relaxed, venture through to the social terrace to meet the designers behind the work on show.
This year, the winner of Runway, Gibraltar's premier fashion event, Gail Howard will show her latest collection alongside Elelcie's latest collection, the contemporary designs of Ecuadorian born Maria Bustillos, and abstract pieces by Stella Courtney. Audiences can expect live model installations, banner boards with details of their journey and a unique immersive experience.