Apr 20 – Gun Salute For The Queen's Birthday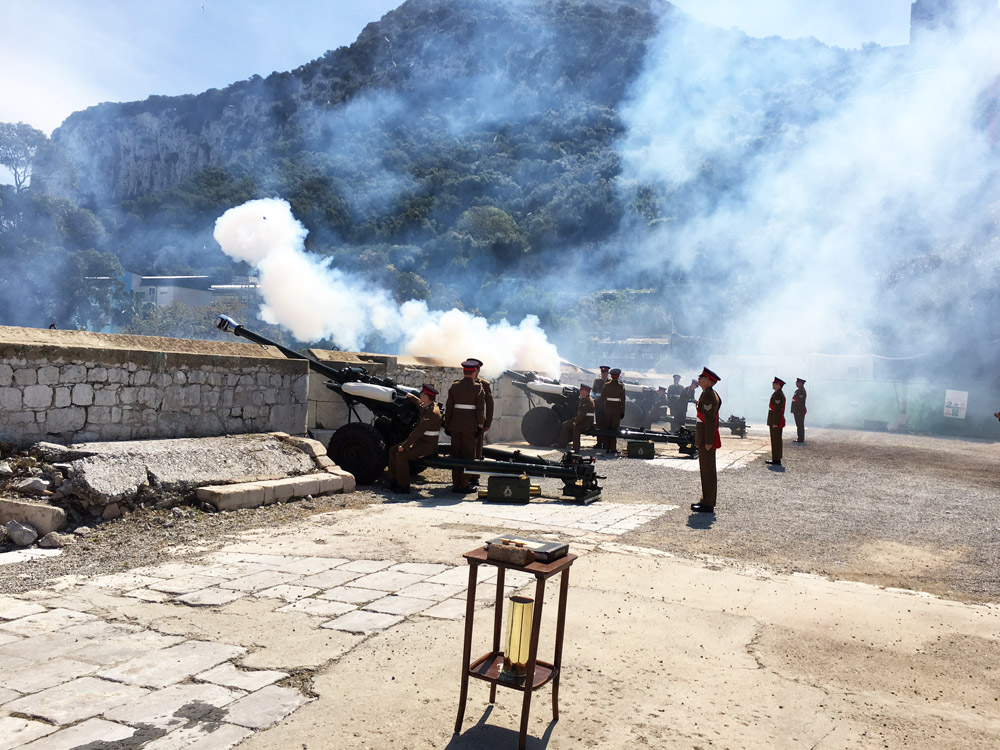 The Royal Gibraltar Regiment (RG) will fire a 21 Gun Royal Salute on the occasion of Her Majesty The Queen's Birthday tomorrow from Grand Battery House at midday.
The Gun Salute will be fired by Headquarter Company (Thomson's Battery), The Royal Gibraltar Regiment. The Gun Position Officer (GPO) for the salute will be Captain Alex Stone and the Inspecting Officer will be Lieutenant Colonel (Retired) Phil Vowles MBE BEM.
After being formally received by the Commanding Officer (CO), Lt Col Ivor Lopez, and following the Port Call, the Inspecting Officer will be escorted towards the inspection line. The GPO will report the gun detachments present and invite the Inspection Officer to inspect the troops.  
On completion of the salute the GPO will march towards the Inspecting Officer, salute and report that the Gun Salute is complete and that all guns are empty. At this point the gun crews will be turned to face towards the Inspecting Officer and he may wish to give the troops a short address.
The CO will then lead the Inspecting Officer to a table to the left of the Gun Line, where the Inspecting Officer will be invited to sign the Inspecting Officers' book. Having signed the book the Inspecting Officer will be accompanied into Grand Battery House by the CO, who will be hosting a Reception.