May 24 - Alvarez Calls For "Unison And Reconciliation" At Independent Civil Society Awards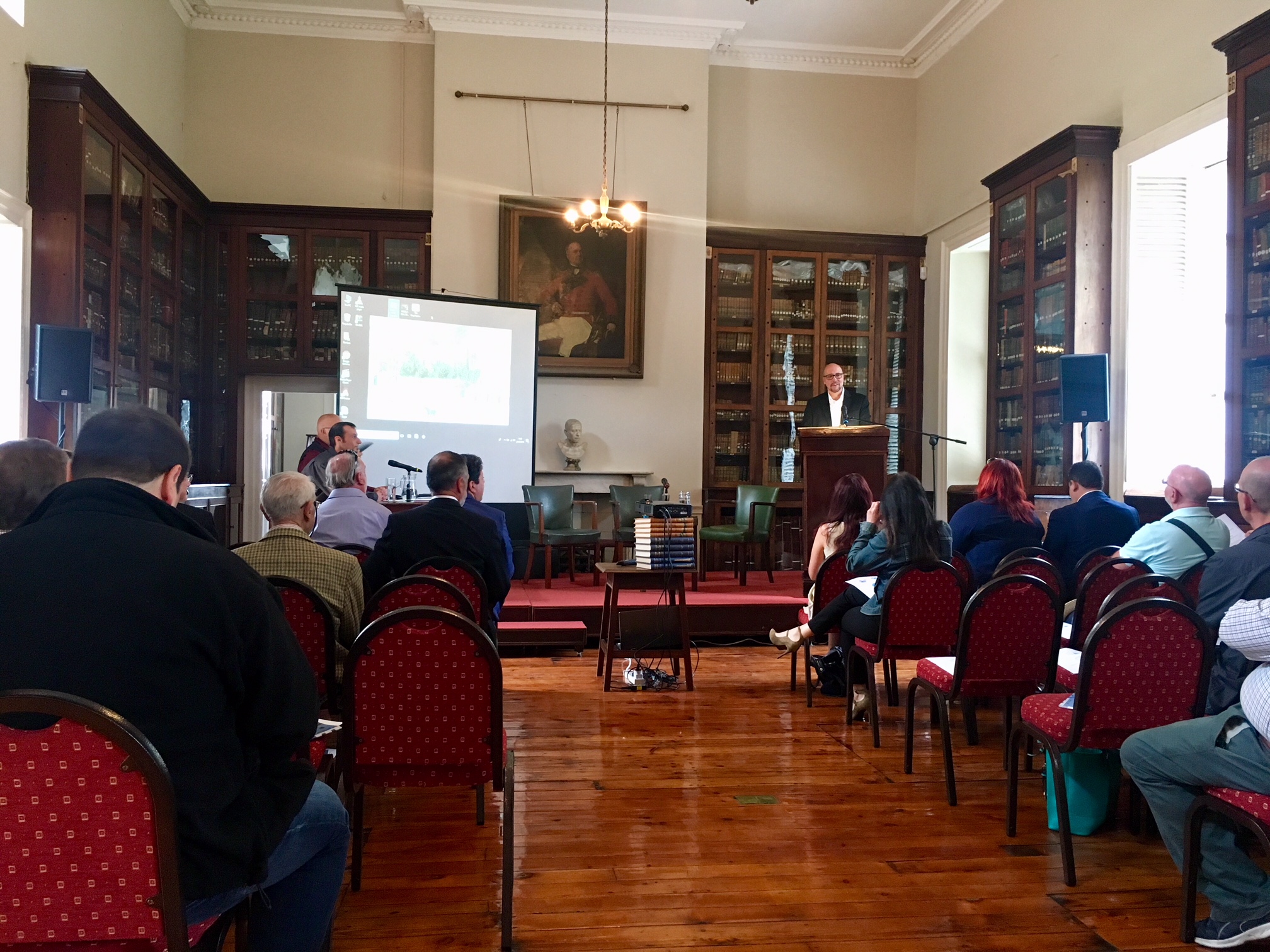 The Equality Rights Group Chair, Felix Alvarez, has called for "unison and reconciliation" between all social and political actors in Gibraltar in order to face the future in unity.
Mr Alvarez said this in his opening address at this year's Independent Civil Society Awards, an annual event held this morning at the Garrison Library.
"It's time we set goals together, and looked long-term at a future without disunity," he said.
"Workers and capital all have one interest: success. And fair treatment and a just slice of the pie is the recipe to look to," he said.
This was the sixth edition of the event hosted by ERG with the participation of Unite the Union.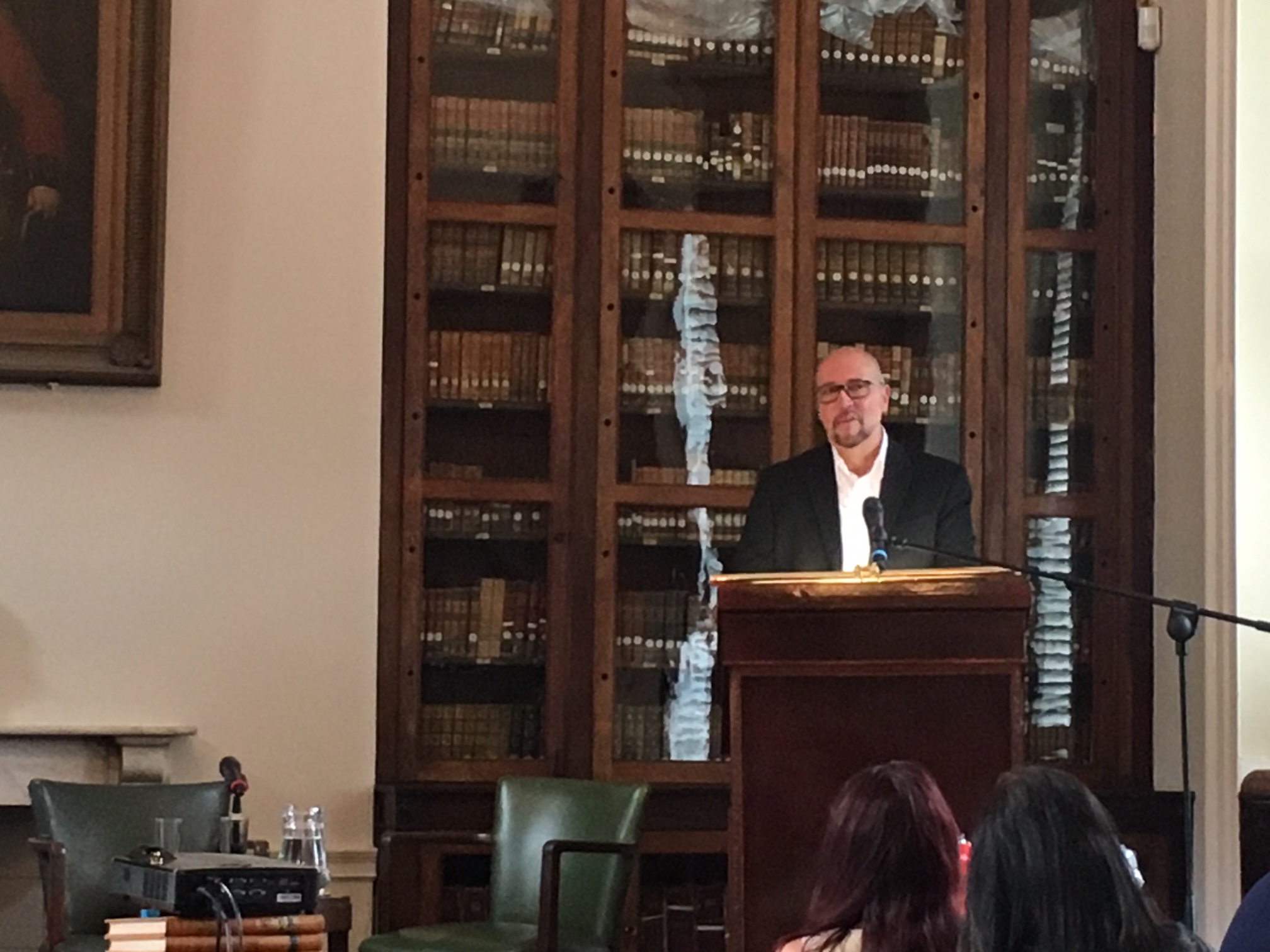 Mr Alvarez said: "It's always going to be a valuable perspective when the head of an Administration is willing to share their take on the role of Civil Society in Gibraltar for both today and for the future, and Chief Minister Picardo's contributions are always welcome."
He added: "We have also already extended an invitation to GSD Leader, Dr Keith Azopardi, for 2019 and we look forward to receiving his input, too."
The ERG Chairman took the opportunity in his introductory remarks to highlight the unfunded work of the Gibraltar Hearing-Impaired and Tinnitus Association (GHITA), run by Edgar Triay, and called for 'a wave of financial support' for ' GHITA's sterling work', through a surprise initial donation of £500 by ERG themselves as a means to encouraging others to express support 'in whatever way possible'.
Alvarez thanked Unite the Union, GGCA, NASUWT/GTA, and all the workers that made the annual event possible as a means to illustrating the point that: "We're all in this together. I mean Society. I mean living. I mean that we're all in one way or another, labourers towards our mutual growth. We all of us must count."
He also highlighted the role played by "the ever-toiling workers of the Gibraltar media, those in front and behind the cameras, the microphones, and the pages, giving of their best, often under very difficult conditions, but doing the indispensable and wholly crucial work of informing us all. Without them," he added, "Gibraltar couldn't aspire to be modern, let alone a developing democracy. They need more support, more help."
AWARDS
Four awards were presented this year by ERG and Unite the Union jointly: to Tamsin Suarez for her "broad work on women's rights", to the Secular Humanist Society of Gibraltar for their contribution to secular perspectives in Gibraltar in relation to educational policy and other issues, as well as two posthumous awards presented to representatives from the families of the late Margot Aguilera for her work on the rights of women workers in the Trade Union movement, and of the late Albert Risso, for his signal early and historical contributions to helping lay the foundations of Civil Society in our country as a politician, Trade Unionist, and first President of the Association for the Advancement of Civil Rights (AACR). Posthumous awards were collected by family members (pictured).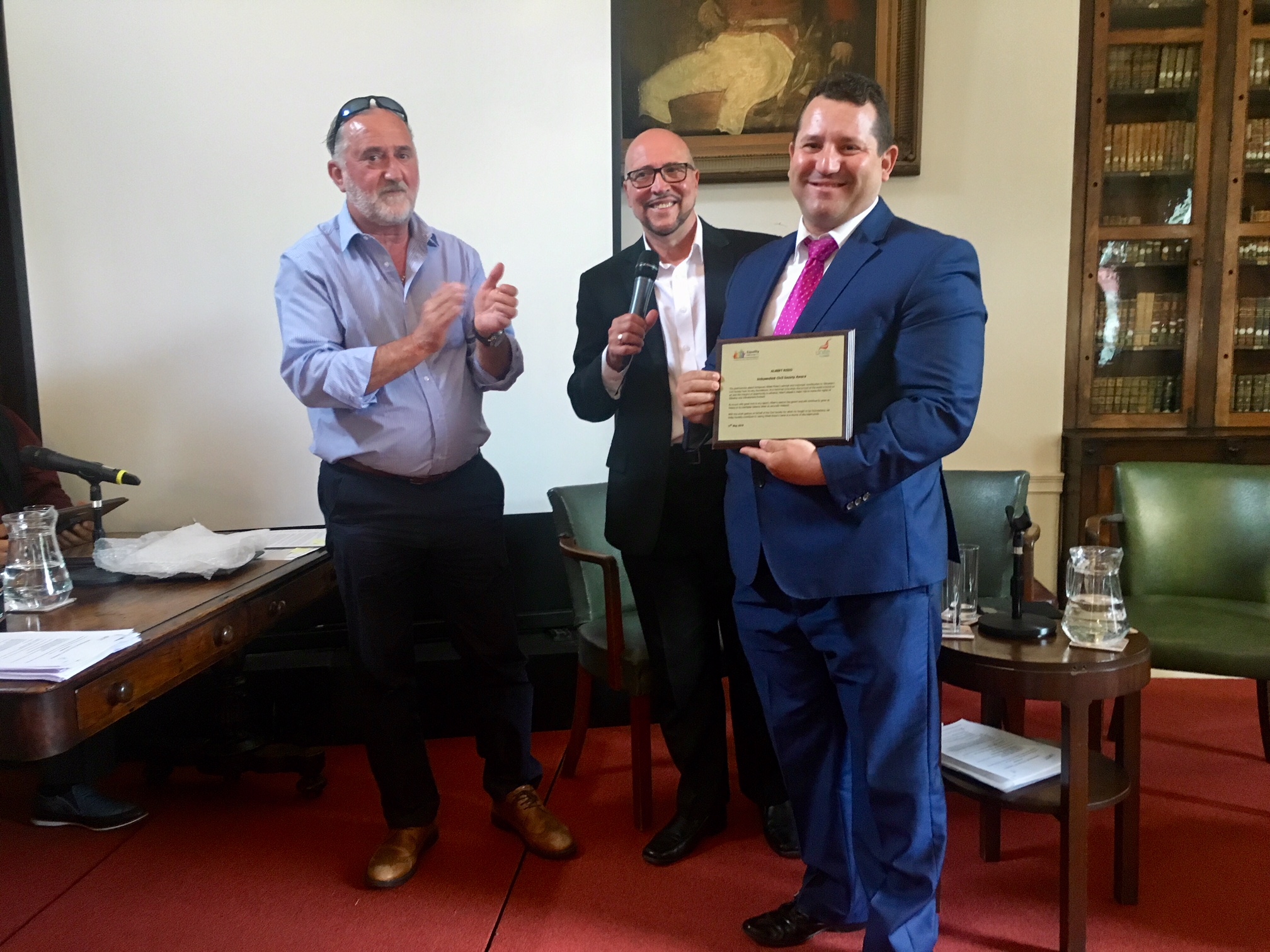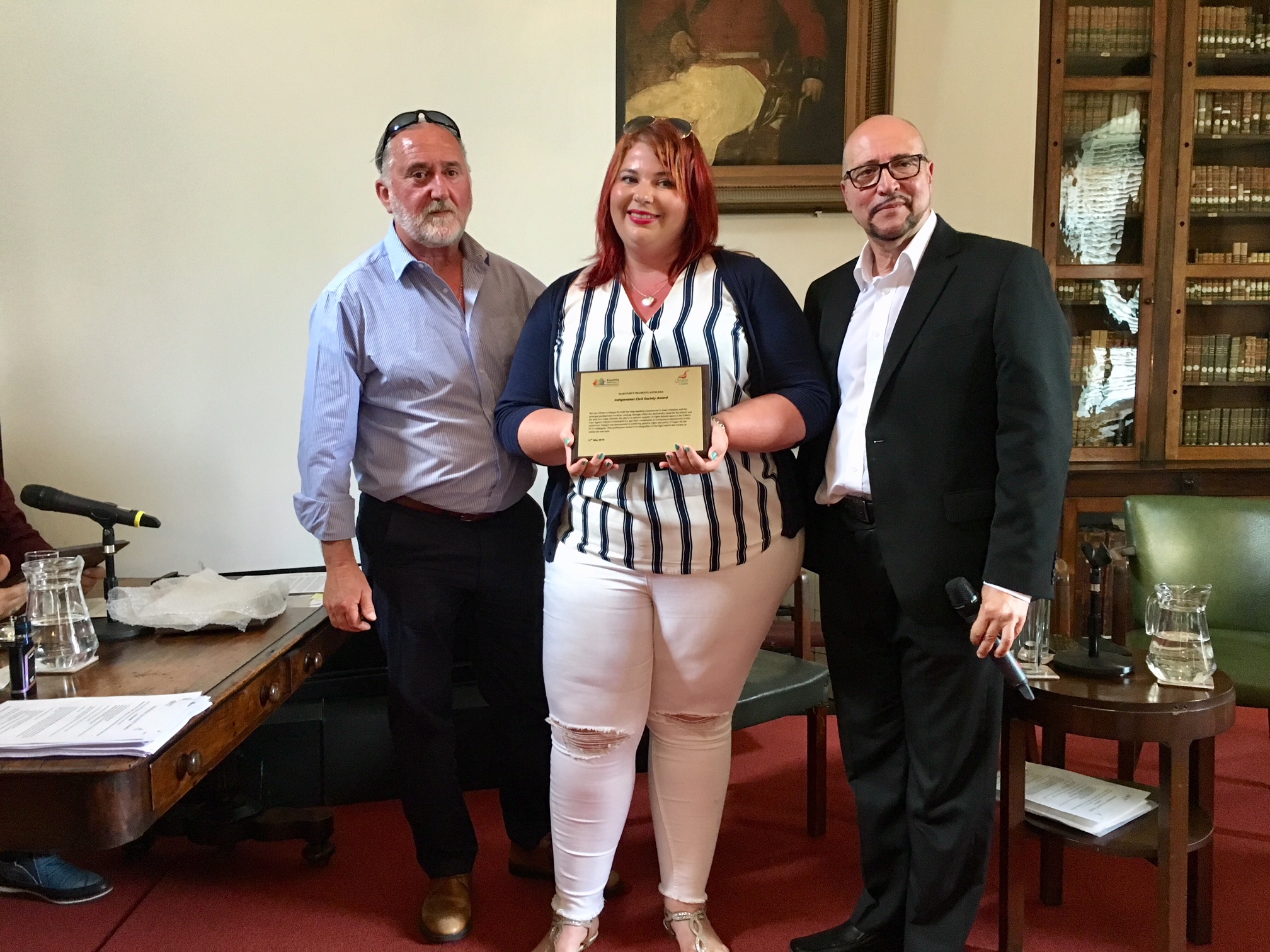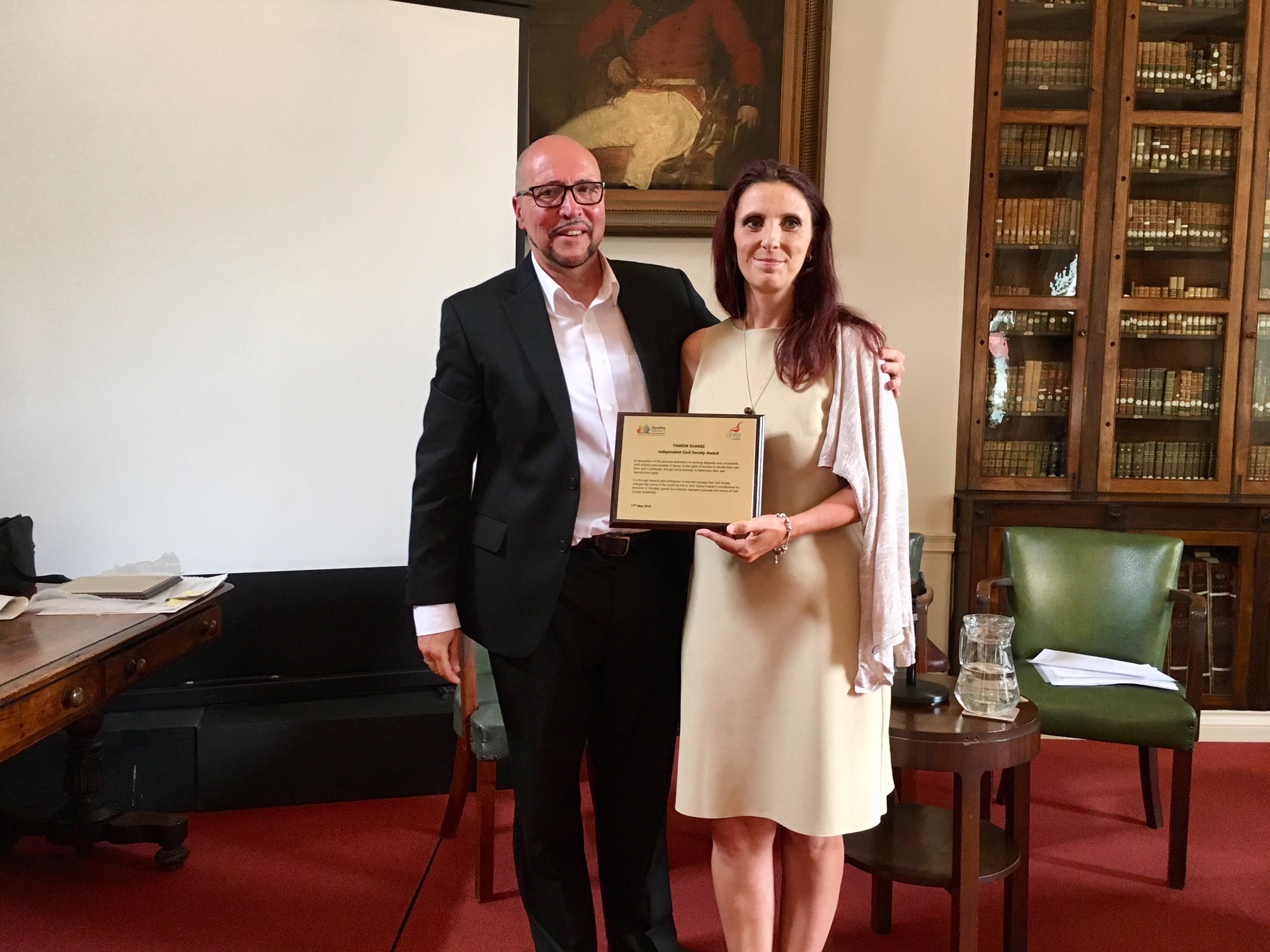 CHIEF MINISTER
The Chief Minister, in his address, said there was no division between civil society, politics and government.
He said: "Government is part of civil society - that's why civil society can shift a government's position, that's why governments are beholden to civil society."
Mr Picardo said that the expression of different opinions was a key part of democratic society.
"There is nothing worse for a government than a civil society that doesn't speak out," he said, adding that critical voices are able to highlight things that are wrong.
He added: "Democracy is about expressions of opinion every day - nudging, shaping how our society is going to develop in the future."
However, Mr Picardo also warned about the role occupied by the use of social media.
"We cannot think of social media as a replacement for civil society although it is an important place for the expression of the views of civil society."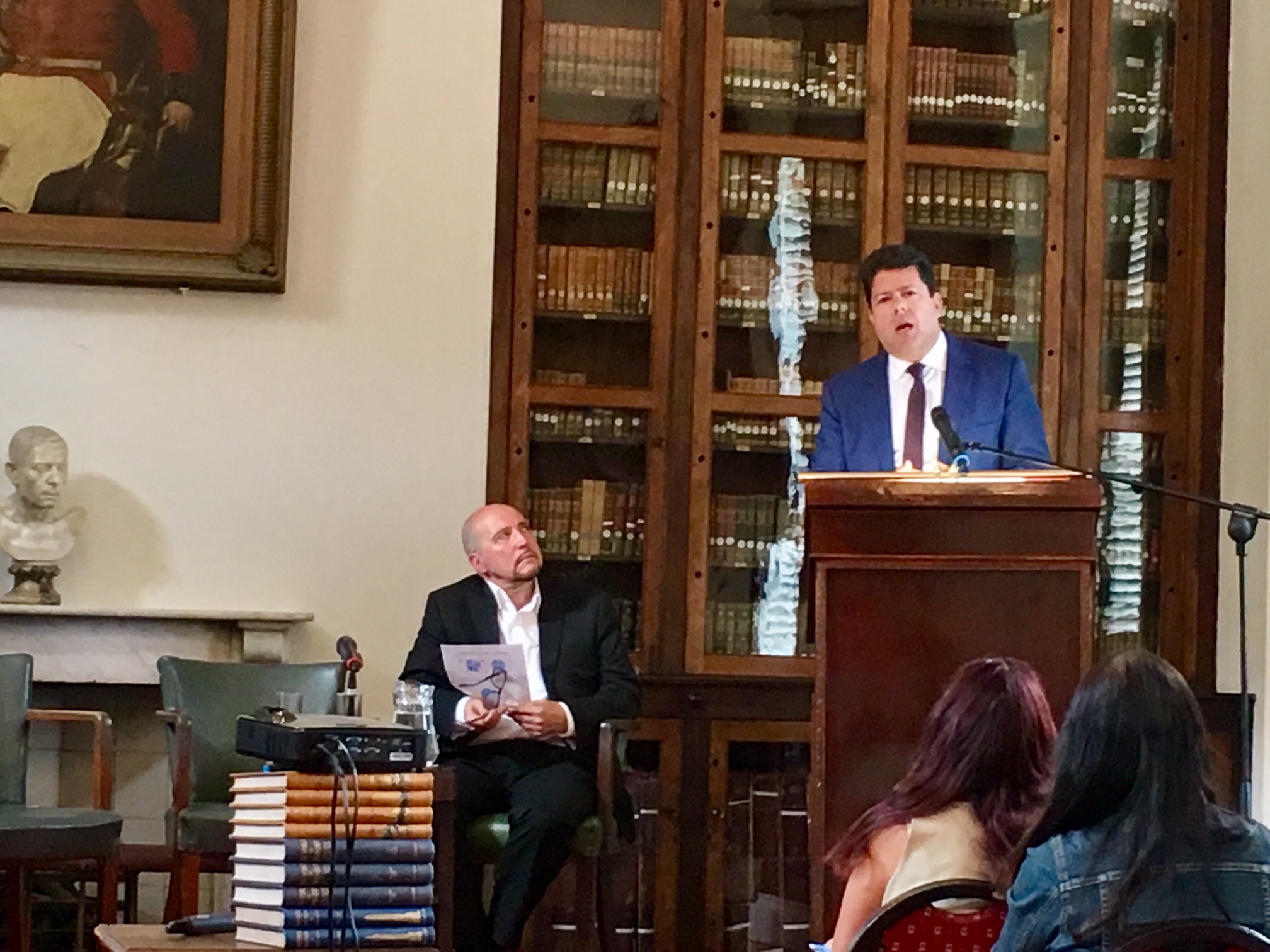 POLL RESULTS
Mr Alvarez also announced the results of the ERG's annual Sweet and Sour online poll. Participants in the poll are asked to give local politicians a 'sweet strawberry' to express approval and a 'sour lemon' to express disapproval.
Gibraltar's most favoured politician was the Chief Minister Fabian Picardo who received three strawberries (14% of the votes). GSD leader Keith Azopardi came second with two strawberries (13%) and Sir Joe Bossano came third with one strawberry (12%).
Topping the disapproval ratings this year was Minister Paul Balban with three sour lemons (15%). He was followed by Minister Samantha Sacramento with two lemons (14%) and Independent MP Marlene Hassan Nahon with one lemon (11%).
Two further online polls conducted by the ERG delivered interesting results.
One poll showed that 66% of people are not satisfied that surveillance powers are not being abused in Gibraltar.
On euthanasia, 85% of people who took part in the poll agreed that assisted dying should be allowed.
Reacting to the poll, ERG explained that while "it's a popular, online gauging of temperature on issues, it does not claim to be a scientifically-constructed survey. Nonetheless, even if some of the results announced this year were as much as 50% out of kilter, which we do not think is the case by any means, they would still represent a significant and noteworthy volume of feeling on a number of important and sensitive issues."