Jan 22 - Order Of The British Empire Gibraltar Association Elects New Committee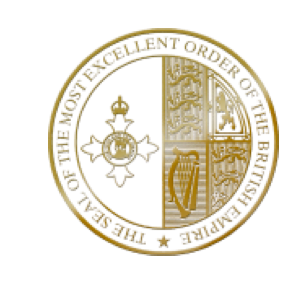 The Annual General meeting of the Order of the British Empire Gibraltar Association was held on Monday at The King's Chapel music room. The following committee was elected:
            Chairman                     Richard Labrador MBE
            Secretary                     Dilip Dayaram Tirathdas MBE JP
            Treasurer                     Marcus Killick OBE
            Committee members     John Caetano OBE
                                                Jean Penney BEM
                                                Mary Sene Hon BEM
                                                Emily Adamberry Olivero MBE
                                                Albert Langston MBE JP
                                                Joseph Chiara MBE
            Ex officio member         Fr Danny Hernandez
            Auditors                       Mesod (Tito) Benady MBE
                                               Albert Langston MBE JP
Fr Danny Hernandez was co-opted as ex officio member of the committee taking over from Fr Mike Wagstaff who had recently completed his tour of duty in Gibraltar. The chairman took the opportunity to thank Fr Mike for all the support he had given the Association during his time with the committee. Following the meeting those present enjoyed refreshments very kindly prepared and organised by Mrs Mary Sene.
Membership of the Association is open to any person of whatever age, gender, religion, colour, race, sexual orientation or status who resides in or has close links with Gibraltar and who has been appointed to any of the five classes of the Most Excellent Order of the British Empire or who has been awarded the British Empire Medal.
{fcomment}