Feb 08 - Dolphin's Youth Club To Hold A 'Wellness Day' This Coming Saturday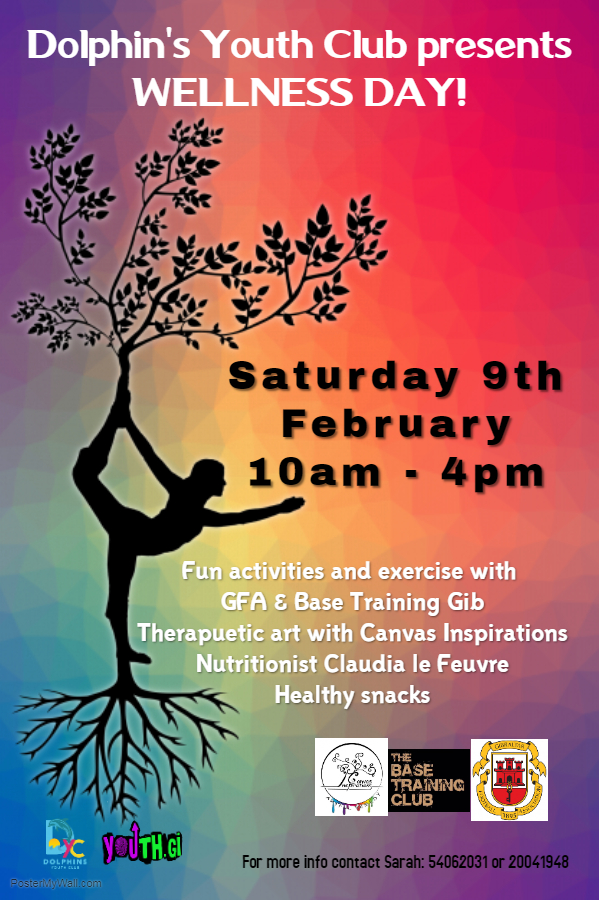 As part of Children's Mental Health Week, Dolphin's Youth Club have teamed up with local professionals to provide all its members with a fun-filled Wellness Day this coming Saturday 9th February between 10am and 4pm.
The day is about encouraging young people to relate their activity and diet to their emotional well-being; whilst providing them with ideas and guidance on how best to achieve that.
The morning will consist of exercise activities by local personal trainer, Janine Pereira, from Base Training Gib. This will be followed by some training games with GFA coaches and healthy bites for lunch with local nutritionist Claudia le Fuevre delivering an interactive workshop. The day will end with some fun, self-reflection activities delivered by local charity, Canvas Inspirations.
Dolphin's Youth Club runs sessions for different age groups, starting from School Yr. 3.
For more information on events or becoming a member of Dolphin's Youth Club contact Sarah Wadsworth, This email address is being protected from spambots. You need JavaScript enabled to view it. or phone 20041948 / 20040104 / 54062031.
For any general information about the Gibraltar Youth Service or future events please contact Mark Zammit, Principal Youth Officer, This email address is being protected from spambots. You need JavaScript enabled to view it. or phone 20078637.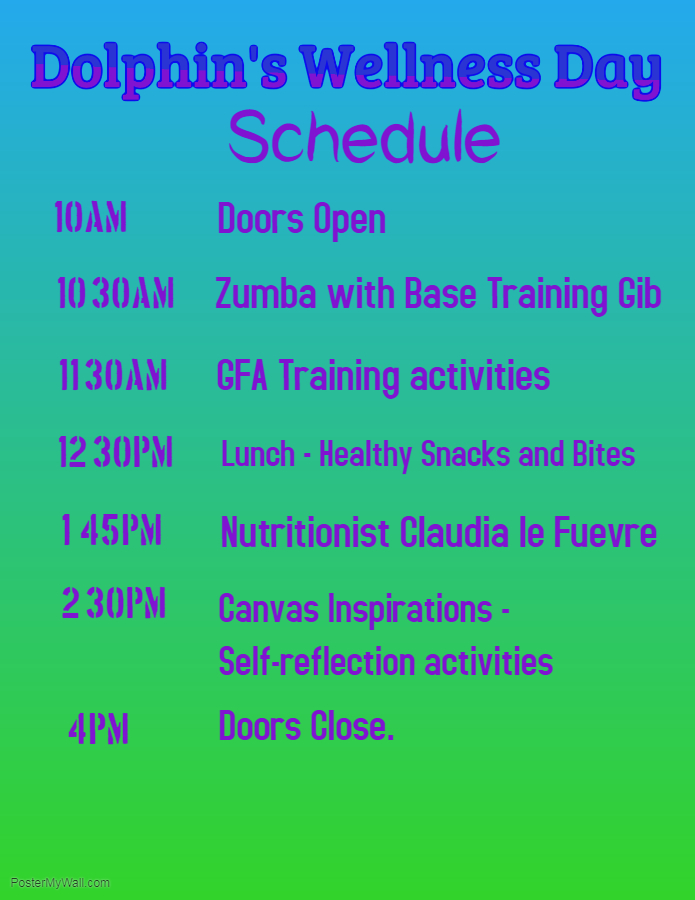 {fcomment}