Nov 11 - New Plaque Commemorating Evacuees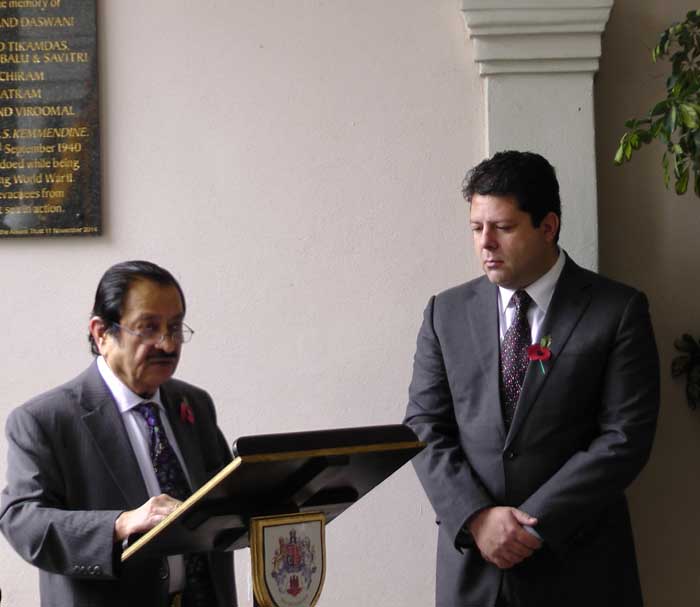 A new plaque commemorating nine Gibraltarians of Indian extraction who died after the ship they were travelling on was torpedoed in September 1940 was unveiled this morning in the Parliament Lobby by the Chief Minster Fabian Picardo. The evacuees had set off for India aboard the SS Kemmendine.
The nine were the only evacuees from Gibraltar to be lost at sea during the Second World War. The Alwani Trust provided the sponsorship for the plaque and relatives of the deceased also attended.
(Top left picture shows the head of the Alwani Trust, Kishin Alwani)