Nov 11 - Gun Salute For The Prince of Wales This Friday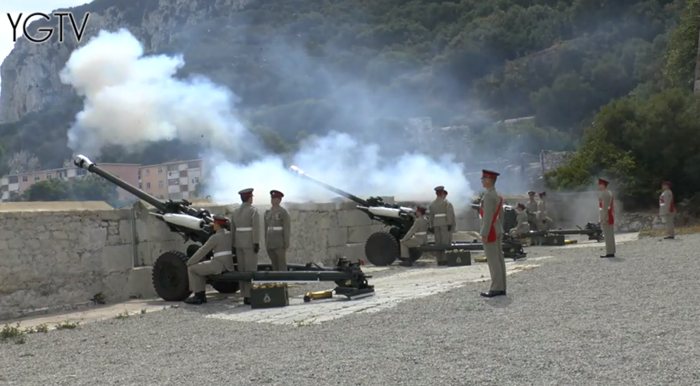 A 21 Gun Salute to mark His Royal Highness, The Prince of Wales' 66th Birthday will be fired at midday on Friday (14th November).
The Royal Gibraltar Regiment will execute the Gun Salute at Grand Battery House and the Reviewing Officer will be the Royal Gibraltar Regiment Honorary Colonel Ernest Michael Britto OBE ED KMCO.
Members of the public are very welcome to attend the firing and should arrive at Grand Battery House by 11.50.