Nov 17 – ERG Calls For Gender-Neutral Marriage Law In Gibraltar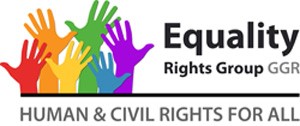 Equality Rights Group has announced it will be campaigning for full Equal Marriage for all in Gibraltar.
'This is the only ethical and equal approach to citizens' rights since the law must be applied to each and every citizen in exactly the same way, without distinction,' Felix Alvarez, Chairman of the group, stated in an announcement to the press.
'Whilst recognizing the important advance that Civil Partnership legislation delivered to this community, nonetheless, equality is not about separate status. The law must, in principle, respect the equal democratic character of all citizens it subjects.  Primarily on that fundamental principle, but also on the manner in which the applicability of Civil Partnership legislation leads to practical shortfalls, we are of the opinion that the amendment of Marriage legislation to ensure non-discrimination for lesbian, gay, bisexual and transgender people is the only way forward.
'Whilst we fully respect the religious views of those who argue that marriage is the exclusive monopoly of one man and one woman (an argument we contend is unsustainable from a wide variety of sources), we cannot accept that a) private religious views should trump modern equality principles under a secular, non-religious Constitution such as Gibraltar's, b) principles of social apartheid are in any way valid in the modern world and c) heterosexual marriage would in any way be diminished or harmed by the introduction of gender-neutral legislation. They said this about Civil Partnership, and life has continued.
'Following a consultation exercise, announced last September, we have spent time deliberating fully on the issues. This has taken place within our periodic 5 Year Plan exercise, further details of which will be made public in due course. 
'In the Consultation exercise, we were keen to invite views and participation from right across the community without exception or exclusion, conscious of the fact that, at the time when the organisation launched originally as GGR in 2000, we had little option but to set the goals ourselves due to the fact that there was practically no social dialogue or discussion at that juncture. In 2014, the situation is different, and we felt it was our duty to invite submissions. We are grateful to all those that took part and wish to transmit our gratitude to them for that. 
'This being the case, the sampling size in itself does not constitute a sociologically valid or reliable survey, and it was never our pretence. Participation, at 847 submissions received, was nonetheless clear, with over 90% of submissions urging a change in law which does not differentiate on the basis of gender or sexual orientation.
'We shall now, therefore, be making the necessary approaches and submissions to Government on this matter, and shall continue to press for change in this respect until equality under Gibraltar law means exactly what it says,' the statement ended.