Nov 17 - Raft Of Senior And Graduate Appointments For KPMG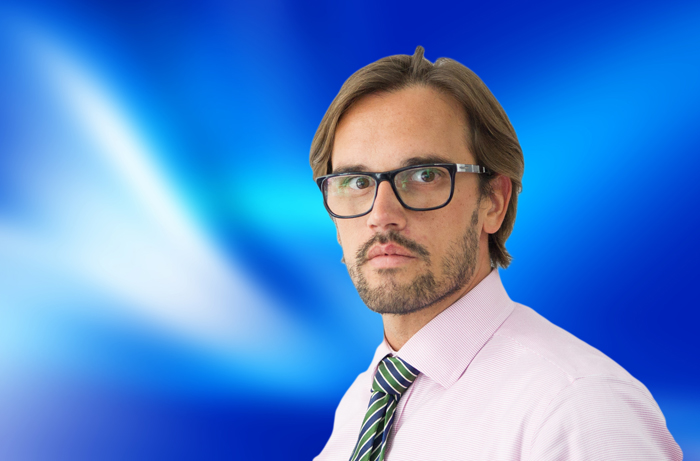 KPMG has announced a raft of senior appointments to its Gibraltar offices.  Monika Samtani (bottom pic) has been appointed to the role of Senior Manager in the firm's audit department. Leon Gordon (bottom pic) has been appointed to Manager in Audit and Advisory, and Salvador Mestre Bosca (left pic) joins as Manager within the same department.
Monika Samtani graduated from the London School of Economics and moved back to Gibraltar to work for a Top 10 firm, where she qualified in 2008. In early 2009, she took the opportunity to join KPMG Gibraltar to help develop the audit and advisory practice as one of the first employees at the firm.  As a senior associate, Monika quickly grew a strong client base, providing audit and advisory services to Gibraltar regulated entities, and was promoted to Audit Manager in October 2010. Since her promotion, she has been instrumental in overseeing training and recruitment for the Gibraltar office, which now comprises over 20 professional services staff. Over the last four years, Monika's focus has been on the non-life insurance and eGaming sectors, where she has led a number of large audit assignments.  Monika's appointment to Senior Manager will see her continue to be a part of the success and growth of the audit and advisory practice in Gibraltar.
Leon Gordon trained with PWC London (banking and capital markets), where he developed expertise in audit and accountancy, specifically focused on the financial services sector. Post qualification, Leon joined a boutique mergers and acquisitions advisory firm working on a number of projects ranging across due diligence, valuations and investment appraisals. In September 2013, he returned to Gibraltar after ten years in the UK and joined KPMG Gibraltar as an Audit and Advisory Supervisor.  Since then, Leon has supervised a number of financial advisory projects from the acquisition due diligence of the Gibraltar casino to business valuations and financial modelling projects. His expertise in financial services sector audit has also seen him supervise and manage a number of   Gibraltar regulated entities, including banks, trust and company providers and funds. This has resulted in this most recent appointment to Audit and Advisory Manager, where he will continue to develop strong client relationships and oversee the growth and success of the Audit and Advisory practice of KPMG Gibraltar.
Salvador Mestre Bosca studied for a degree in actuarial science and a Master's degree in Business Management and Administration before qualifying as an auditor with the Registro de Economistas Auditores of Spain in 2006. Salvador began his career with EY Valencia before moving to the firm's Madrid office in 2009. During his term in Madrid, Salvador was also seconded to EY's London office for three months, and to its Dublin office for an additional month. Salvador moved to Guernsey in 2014, where he gained experience working in an offshore jurisdiction. His appointment at KPMG Gibraltar will see Salvador undertake a mixed portfolio which includes the management of funds and insurance companies, and which builds upon his significant actuarial experience in the insurance sector. A keen athlete, Salvador looks forward to taking advantage of the Gibraltar climate to improve his skills in cycling and triathlon.
Commenting on her appointment, Senior Manager Monika Samtani said: "Since I first joined KPMG's Gibraltar offices four years ago, our team has gone from strength to strength. We have grown significantly in terms of numbers and structure, both of which have reinforced our position in the Gibraltar market. Of course, larger teams come with their own challenges, however I'm more than confident in the abilities of the team here to continue on our path to growth. I'm looking forward to sharing my experience with our newer members and, of course, to my own professional development."
KPMG is also very pleased to announce the appointment of two new graduate starters; Dominic Robinson and Christos Stylianou join as part of the global audit and advisory firm's award-winning graduate intake programme designed to help develop their professional skills and experience and provide the strongest possible foundation for their business careers.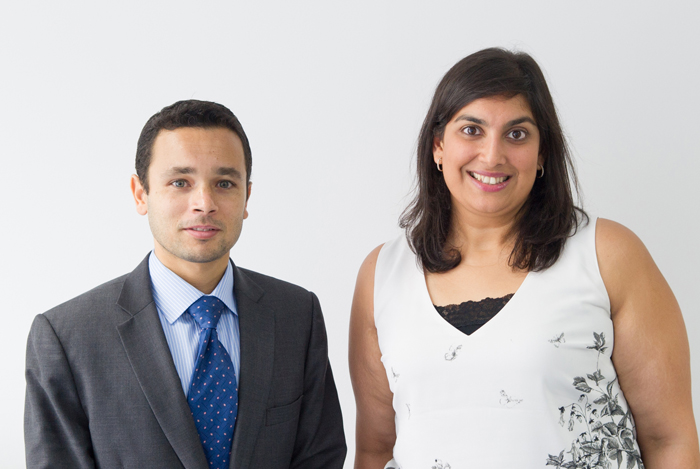 Christos Stylianou graduated from Newcastle University in July 2014 with a BA (Hons.) in Accounting and Finance. During his time at university, Christos was elected Vice President of the Newcastle University Business School Board of Students and President of the Oikos-Society Newcastle Chapter, which deals with green economies, development and sustainability. Christos also served as Lance Corporal in the Greek-Cypriot Army with a specialisation as Tanks Driver and Transmissions Officer.
Dominic Robinson joins KPMG with a degree in Accounting and Finance from Sheffield University. A keen interest in local politics saw Dominic becoming an elected Councillor at the age of 18 and nominated by the local community to carry the 2012 London Olympic torch in June 2012. During his time at university, Dominic also became heavily involved in the University of Sheffield Investment Society and took the position as Vice Chairman of the university's fund portfolio.
Commenting on KPMG Gibraltar's recent expansion, Managing Director Micky Swindale said: "KPMG takes great pride in the development of every one of our employees, from graduate trainees to senior managers. Each member of our team has proven their skill, tenacity and willingness to undertake their own professional development and will all play a vital role in our team here in Gibraltar. I would like to take this opportunity to welcome our new recruits  and wish them every success."