Jun 11 - ESG Welcomes Compensation For Family Of North Mole Worker Who Lost His Life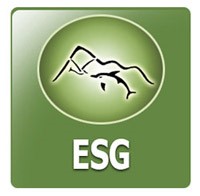 The Environmental Safety Group would like to add its voice to welcoming, finally, the financial settlement to the family, of the contract worker Pedro Zambrano Lopez who so tragically lost his life after an accident at the Nature Port Sullage Plant in 2011.
The ESG said this will offer some closure to them and hopefully also draw a line under the industrial incident, which was found in court to have happened due to several counts of Health and Safety breaches by the company in question.
The group hopes that all industrial activity in Gibraltar will, from now on, undergo the highest level of operational scrutiny by the authorities to avoid any similar accidents from happening again in future.
It further hopes that the contract for sullage collection and onward shipment out of Gibraltar with no local treatment will go out to tender so that international companies with a good unblemished record in these activities can offer their services to Gibraltar.
{fcomment}