Dec 08 - Minister Congratulates National Record Breakers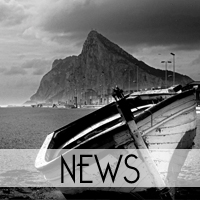 Following an incredibly successful few days for young Gibraltarian sportsmen away from Gibraltar the Minister for Sport, Steven Linares, has congratulated Jerai Torres, Jordan Gonzalez and Jim Sanderson on their achievements.
Jerai broke the National Record for the 60m clocking a time of 7.26secs at the Northern Athletics Indoor Open Meeting held in Sheffield on Saturday 3rd December.
Jordan recorded a time of 57.65secs in the 100m backstroke in one of the heats of the World Championships being held in Windsor, Canada. The time that was recorded on Tuesday 6th December is an improvement of Jordan's own previous National record.
Not to be outdone, the following day Jim Sanderson clocked a time of 56.92secs in the 100m butterfly heats, surpassing his own National record also.
Minister Linares said: "The performance of these young men shows exactly what hard work and perseverance can achieve. They have produced these performances on the International stage which makes their achievements even more praiseworthy. Well done to all three of them."