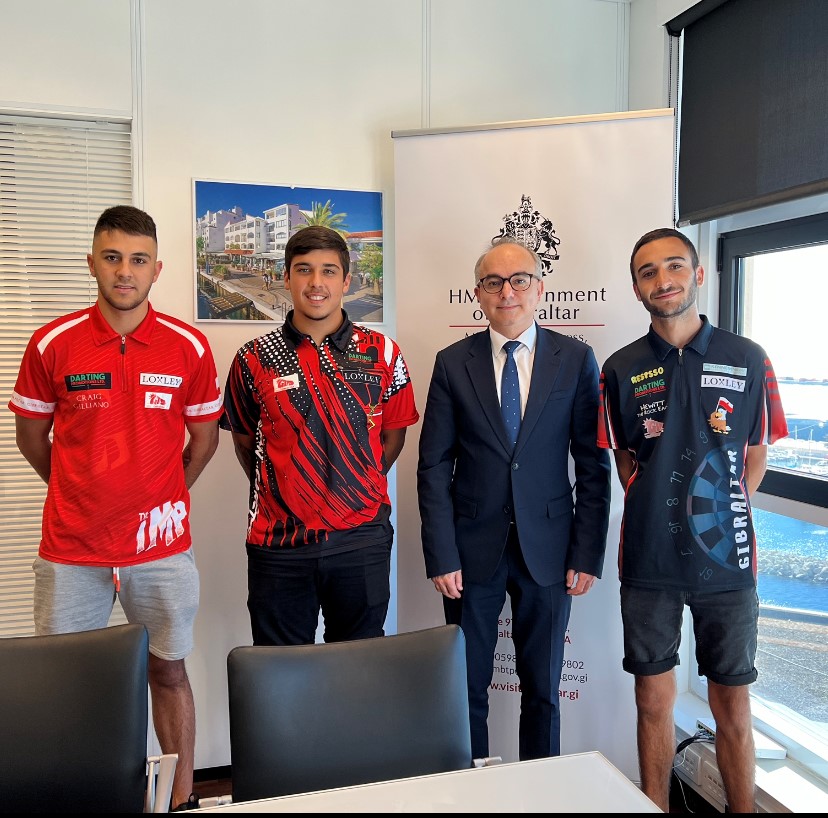 Minister Daryanani Wishes Best Of Luck To Local Darts Players
The Minister for Business and Tourism, Vijay Daryanani, has met with local darts players Craig Galliano, Justin Hewitt and Sean Negrette. 
A statement from the Government follows below:
Craig and Justin will be representing Gibraltar this week at the World Darts Federation Europe Cup in Gandía, Spain. 
They will be joined by Sean the following week in Wigan (UK) at the PDC Development tournament, followed by the Under-24 World Cup. 
Minister Daryanani commented: "It is great to be supporting our youngsters. They are excellent darts players who have made Gibraltar proud at various tournaments. I wish them the best of luck and hope they can continue following their dreams"