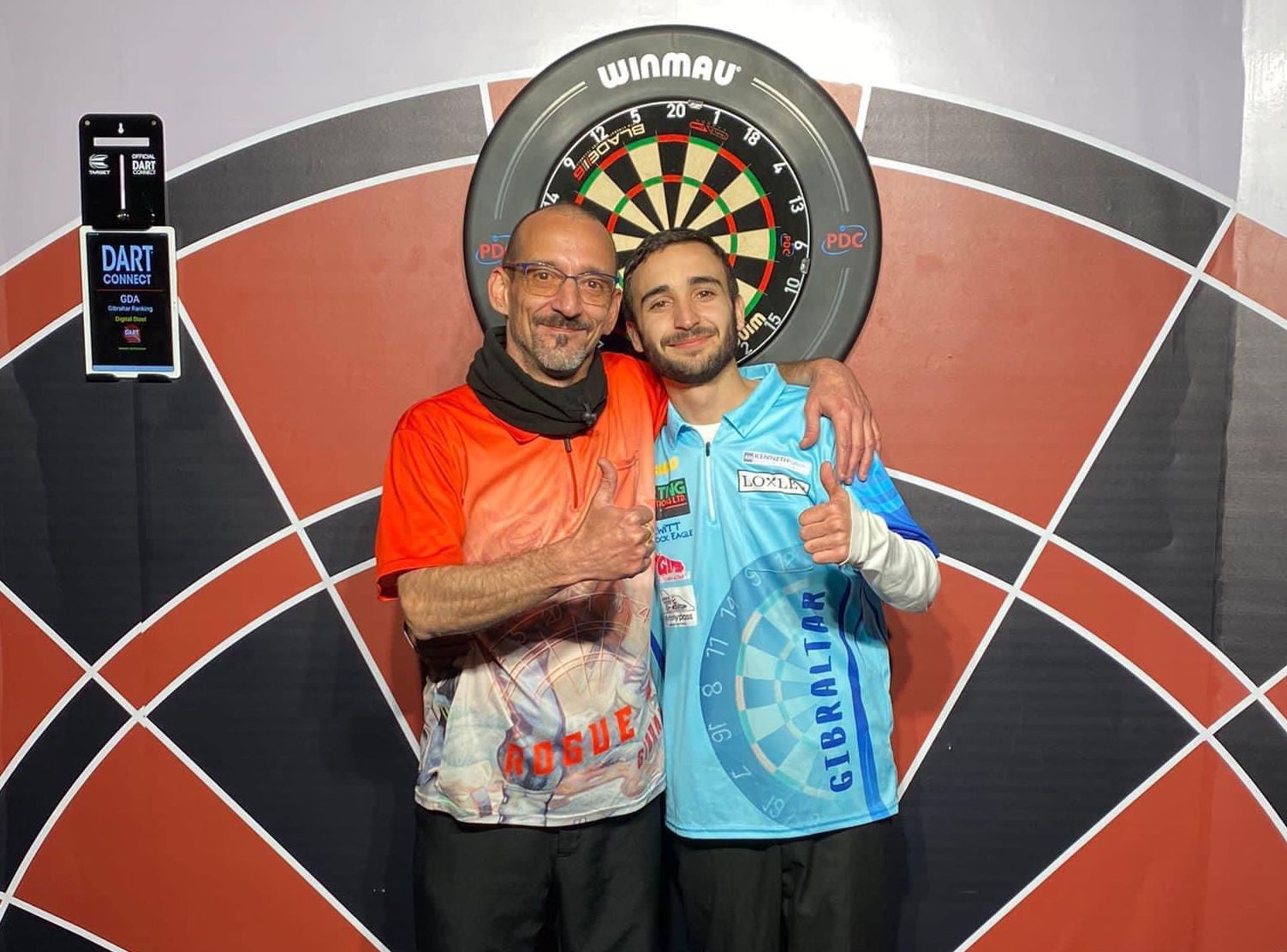 Third Gibraltar Darts Association Ranking Event
Justin Hewitt emerged victorious at the third ranking event of the Gibraltar Darts Association (GDA) after a thrilling display of skill, defeating Roy Asquez 6-1 in the final.
A statement from the GDA follows below:
In an event filled with upsets, Justin Hewitt proved to be the top shooter, impressing with five 180s and a high checkout of 113. His impressive performance earned him a spot in the last 16, where he beat Dylan Duo Jr. 4-0.
In the quarterfinals, Justin continued his form, defeating Casey Dyer 4-0. His semi-final opponent, Nico Bado, provided a more competitive challenge, but Justin eventually emerged as the victor with a 5-4 score.
The final was a thrilling affair, with Justin eventually taking the match 6-1. Roy Asquez put up a brave fight but eventually had to settle for second place. 
The results of the tournament were as follows:
Last 16 onwards:
Dyson Parody 4 Joseph Ward 1
Roy Asquez 4 Clayton Otton 0
Juan Carlos Muñoz 4 Nicky Cumbo 0
Craig Galliano 4 Harry Parody 0
Justin Hewitt 4 Dylan Duo Jr. 0
Casey Dyer 4 Nicholas Fortunato 3
Nico Bado 4 Justin Broton 1
Sean Negrette 4 David Francis 2
Quarter-finals:
Roy Asquez 4 Dyson Parody 0
Juan Carlos Muñoz 4 Craig Galliano 0
Justin Hewitt 4 Casey Dyer 0
Nico Bado 4 Sean Negrette 0
Semi-finals:
Roy Asquez 5 Juan Carlos Muñoz 2
Justin Hewitt 5 Nico Bado 4
Final:
Justin Hewitt 6 Roy Asquez 1