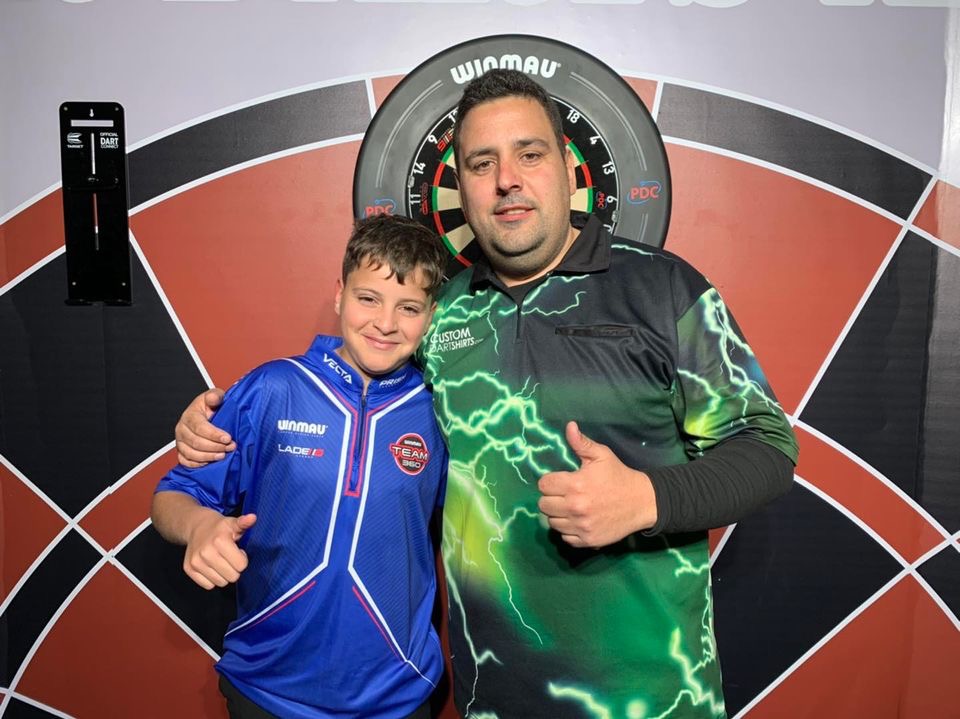 Dyson Parody Secures GDA Ranking 4 Title
Dyson Parody has secured his third win this season.
A statement from the GDA follows velow:
Dyson Parody, showcased his top-class darts skills once again by securing his third victory out of four he has taken part this season.
Parody's path to the final was nothing short of impressive, taking down formidable opponents including former youth national champion Clayton Otton and former youth Gibraltar Open champion Craig Galliano. In the semi-finals, he put on a masterclass, posting an impressive 101.55 average to overcome Craig Galliano.
In the final, Parody faced a tough opponent in 13-year-old Nico Bado, who had recently returned from the JDC foundation tour and is currently ranked 3rd out of 137 participants. Despite Bado's impressive performances leading up to the final, Parody displayed his experience and composure, claiming a well-deserved victory with a final score of 6-4.
The crowd was treated to a great display of darts from both players, with heavy scoring throughout the match. However, it was Parody who showcased his experience, maintaining his number one spot in the local rankings.
It was a brave effort from Nico Bado, who put up a tough fight to reach the final, defeating the likes of Sean Negrette, a former World Cup participant, and Justin Hewitt, an outstanding player and World Cup participant himself.
Congratulations to Dyson Parody for his dominant performance and for adding another title to his impressive collection.