Feb 04 - Special Olympics Gibraltar Take Bronze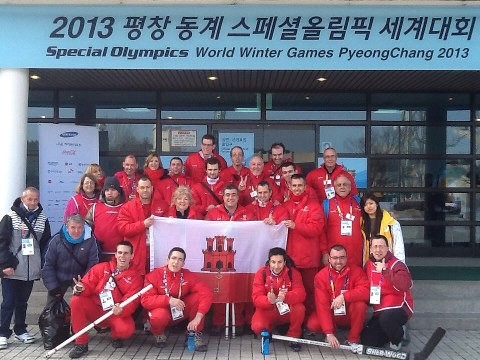 The Special Olympics Gibraltar Team picked up a further medal at the World Winter Games last week. Sally Ann Mauro took Bronze in the 200 metres show shoeing event and the Unified Floor Hockey Team took Bronze in the Floor Hockey Finals. The team will return to Gibraltar on Thursday afternoon.
They have also expressed their sorrow regarding the death of a young Special Olympics athlete from the Isle of Man. Gareth Cowin frequently visited Gibraltar, to participate in our annual games and acted as part of the gold medal winning Floor Hockey team in the 2009 World Winter Games, held in the US.