Feb 05 - Ministers Send Congratulations to Special Olympics Gibraltar Team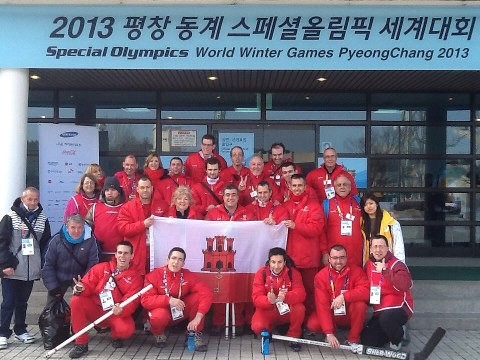 The hockey team, playing for the Gibraltar Special Olympics group in the World Winter Games this week qualified for bronze in the second division, giving them an overall score of sixth for the whole competition. The closing ceremony took place this afternoon.
Ministers Linares and Sacramento today sent their congratulations to the team on behalf of achieving such huge success. The added how proud they were of the team.
The team will return to Gibraltar on Thursday afternoon.